26th Regiment Connecticut Volunteers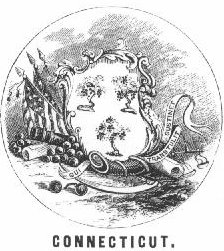 ---
Welcome to the webpage for the Twenty-Sixth Connecticut Volunteer Infantry. This site is dedicated to the soldiers of this regiment whose service included participation in the longest siege in American military history, the siege of Port Hudson, Louisiana. At this site you may read the official history of the regiment written by Captain Gallup of Company F, view images of various members of the regiment, view images of Generals Nathaniel Banks, Neal Dow, Thomas Sherman, and Franklin Gardner, view a map of Port Hudson, and peruse the entire roster of the regiment, separated according to company. You may also read the entire first issue of the regimental newspaper.

I intend to expand this site as more material is gathered. If you have images or letters you would like to see added here, please let me know. Full credit will be given for any submissions. I have spent many years researching the Twenty-Sixth and would be happy to answer any questions you may have.

CONTENTS
Official History of the Twenty Sixth Regiment
Images of soldiers of the Twenty-Sixth
Images of Confederate and Union Commanders at Port Hudson
Group Photograph of Soldiers at Camp Parapet
The entire first issue of the Twenty-Sixth Regimental Newspaper
Map of Port Hudson and vicinity
View the Monument to the 26th Connecticut
Mementoes of "Secessia" sent home by the soldiers
View an image of the transport ship Empire City
View the actual
Battle Flags
of the Twenty-Sixth
Links of interest
View awards recieved by the Internet Home of the 26th Connecticut
Roster of the Twenty-Sixth
Field and Staff Officers
Company A
Company B
Company C
Company D
Company E
Company F
Company G
Company H
Company I
Company K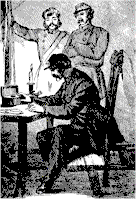 Contact the site author and administrator Lawrence Matthew.
Send e-mail concerning any tech issues to webmaster Tom Matthew.
---
This site created with Netscape Composer GOLD

Last Updated 11/2008
© Copyright 2000 - 2008 L. Matthew All Rights Reserved.