US 101 - Arroyo Hondo Bridge
---
The Arroyo Hondo, west of Santa Barbara, was built in 1918. It was the first complex bridge built by the California Highway Commission, the agency prior to Caltrans, and not by an outside construction firm. It served both directions of US 101 until 1950 when the highway was expanded, then it was reserved for southbound traffic. It was bypassed in 1984, but Caltrans wisely recognized its historical value and left it in place. It now serves as a scenic overlook.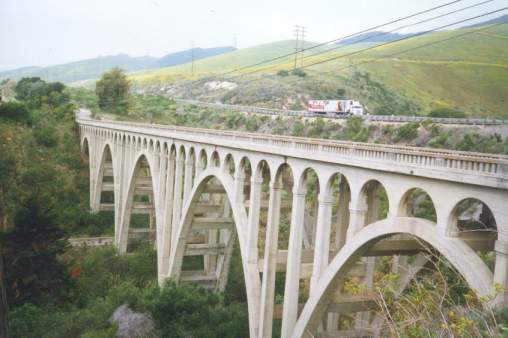 Looking towards the current US 101 alignment.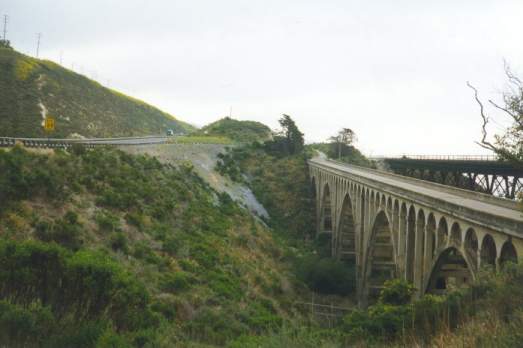 Looking back towards the Vista Point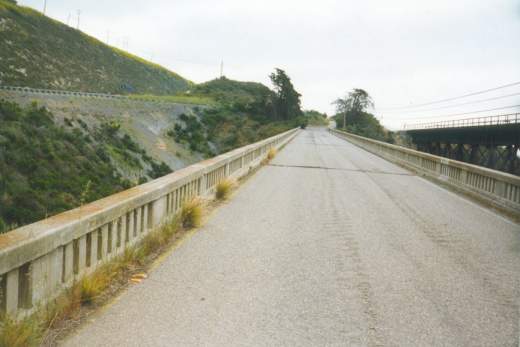 Yes, it is a narrow bridge.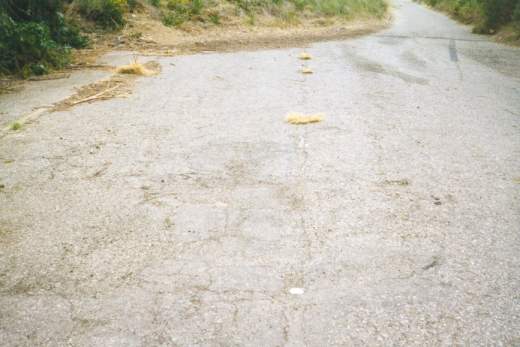 A lone Botts dot at the east end.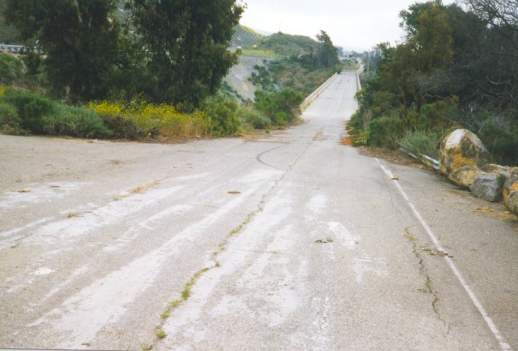 The old arrows can be seen here faintly.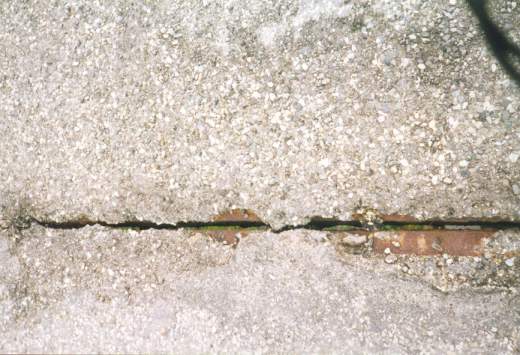 You can see all the way through.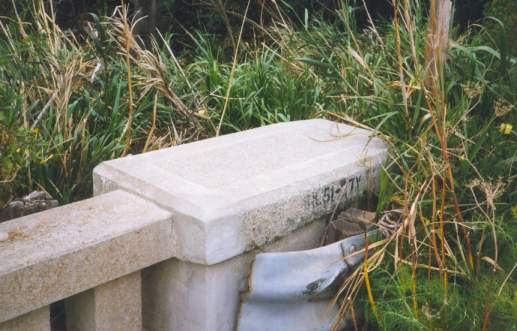 The bridge number is still here.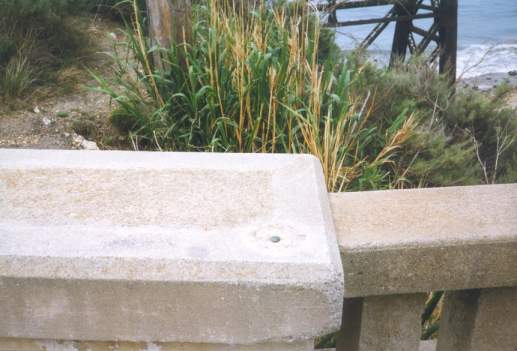 But not the engineer's mark.
Go to Arroyo Hondo Page 2