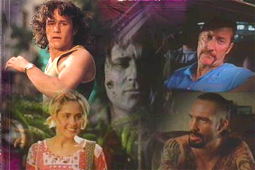 ---

Trailer:
Whatch the Trailer in Real Media format:
Download- size 3.8MB

---

Release dates:
Cinema-July 29 ,1999
Video- November 17, 1999

Running Time: Unedited 103m Edited 92minutes

Budget: $4.4 million

Box office: $5,478,485

Box Office weekly:
wk1- $1,097,366
wk2 - $1,052,432
wk3 - $908,311
wk4 - $562,954
wk5 - $505,918
wk6 - $431,034
wk7 - $225,816
wk8 - $89,753
wk9 - $86,648
wk10 - $98,900
---
Interviews

Internet:


Interview with Bryan Brown- Mr Showbiz

Interview with Bryan Brown- Telstra Chat

Interview with Jordan- Urban Cinefile

Interview with Jordan-Cinema Spotlight

Interview with Heath Ledger -Urban Cinefile

Newspapers:


Interview with Bryan Brown
SUNDAY HERALD - Liz Van Den Nieuwenhof, Australia: the sensitive soul inside the real aussie bloke. 08/08/1999: P8

Interview- Jordan
WEST AUSTRALIAN - Mark Naglazas, AUSTRALIA: Riding a new wave of Aussie directors. 28/07/1999

Interview- Rose Byrne
DAILY TELEGRAPH - KATE de BRITO Australia: Byrne Baby Byne. 24/07/1999: P35
---
Articles on the Filming Process
Encore - Vol 17, iss 22, November, 19, 1999

---
Reviews

Newspapers:

WEST AUSTRALIAN- Mark Naglazas AUSTRALIA: Screen scene, 12/08/1999,

SUNDAY HERALD SUN
- Clark Forbes, AUSTRALIA: HANDS ON CAPER, 01/08/1999: P81

AUSTRALIAN
- Evan Williams, AUSTRALIA: A killer of a comedy. 31/07/1999

AUSTRALIAN
-David Stratton, AUSTRALIA: CRITICS' CHOICE 30/07/1999: P10

WEST AUSTRALIAN
- Frank Ashboth, AUSTRALIA: Brilliant performances in true-to-life Aussie thriller. 29/07/1999

DAILY TELEGRAPH
-Vicky Roach AUSTRALIA: Hands-on approach. .. 29/07/1999

HERALD SUN
- Leigh Paatsch AUSTRALIA: Put your hands Together. 29/07/1999 : P35

HERALD SUN
- Miranda Young AUSTRALIA: Hands-on approach works. 23/12/1999: P49

COURIER MAIL (BRISBANE)
- Phil Brown. AUSTRALIA: Two Hands applaudable. 16/12/1999: P21

AUSTRALIAN -Lynden Barber AUSTRALIA: New Videos. 16/12/1999

Internet:


Movie Show

The Australain- By Evan Williams

Publications:


Variety- Harvey, Dennis. Vol. 374, Iss. 3, 8 March 1999. Pg. 66
---
On-line Presense
Offical Website
Internet Movie Database
---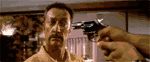 Awards:



1999 AFI Awards:
Best film

Best director

Best original screenplay- Gregor Jordan

Best editing- Lee Smith

Supporting actor-Bryan Brown

Queensland literary prize: For original screenplay

IF magazine - Tribe independent feature film of the year

Telstra.com award - Readers favorite australian film

Film critics circle awards- Favortite australian film, Best film, Supporting actor (Bryan Brown), Supporting actress (Susie Porter),

Sydney Film Festival- Runner up most poplar Australian film



---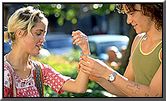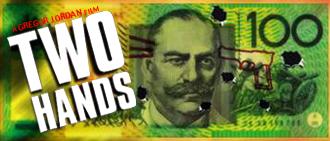 ---
Two Hands
---
Synopsis
TWO HANDS follows the catastrophes and mishaps that plague young Jimmy (Heath Ledger) on his first job as a gangster's delivery boy. He makes one mistake when delivering $10,000 in cash - he loses it. He finds out the hard way that when you make these kinds of mistakes in this line of employment you pay the ultimate price.
In the first scene we see Jimmy with a gun to his head and just when the gun goes off the films cuts to a few days back.
Jimmy a nine-teen year old is working at King's Cross as a strip club spruiker, this is where he meets Alex (Rose Byrne) the girl of his dreams, its also the place where he gets his big break into the criminal underworld when Pando (Bryan Brown), the local drug dealing gangster and his goons Acko( David Field) Wally (Tom Long) and Eddie (Tony Farrow) offer Jimmy work as a courier, a simple job just deliver $10,000. Unfortuneatly two street kids Helen (Mariel McClorey) and her younger brother Pete (Evan Sheaves) steal the cash from Jimmy.
The film takes a supernatural twist with the character called the "Man" (Steven Vidler director of Blackrock) who turns out to be Jimmy's dead brother. He is the narrator of the story and takes on the role of Jimmy's guardian angel.
Pando is not a happy gangster when he learns his drug money has disappeared and Jimmy has gone into hiding. Wally is particularly pissed because Jimmy borrowed his car for the delivery.
Meanwhile Jimmy goes to seek help from his dead brother's wife (Susie Porter). He requires a get-rich-quick-scheme to pay back the $10,000 and she's provides it in the form of his first ever bank hold up (one of the funniest bank robberies you will ever see).
Through a lot of mayhem Jimmy finally gets the $10,000 to pay back Pando. The two street kids who stole the money cross paths with Jimmy's adventure again and it leads Helen to plot deadly revenge.
Jimmy learns that a life of crime is not what he should use his two hands for and leaves King Cross for a better life with Alex. This is what the title represents it is a metaphor for Jimmy's adventure as he has two choices: a life of crime or a life with Alex.
Review
With all the reviews I had read each one categorized in a diffrent way som calling it either an action film, a drama, a crime film, a gangster film, a thriller, a comedy and a romance and this is one of the reasons why the film was a hit with local audiences, they appreciated that the film was Australian and that it was transforming American genres and twisting them into this hybrid piece. Writer/Director Gregor Jordan has done a remarkable job balancing action, suspense, black comedy and romance all at the same time whilst still being able to capture the Australianess of Aussie gangsters without really utilizing overboard American cliches. The realism Jordan captured and the sheer Aussiness is one of the many highlights of the film.
On its release in July 99, many were calling it the "Australian Goodfellas", Bob Ellis called it a masterwork and sees it as a Australian Pulp Fiction, the Quentin Tarantino film that inspired in the mid 90's a wave of crime films that were violent and peppered with dark humor. Its strange then to see Australia making the same kind of 'in your face' film, most Australian films are more unconventional, off-beat and at times laid back. This may account for its great local appeal which shot the film to number one at the Box office, local audiences were no doubt taken back by the difference this film was to normal Australian films as the last Australian film to hit number one was Crocodile Dundee.
The major mistake I feel and which many critics have jointly stated is the use of the "Man", Jimmy's dead brother who tunnels up from hell. This supernatural twist seems ludicrous and certainly takes away from the realism that Jordan has attentively created.
Yet this mistake can be overlooked as the film boasts great characters played by an equally great cast in equally great locations. All the characters are mostly over the top, but all are recognizably Australian the way they act and speak is utterly believable. The profoundness of the characterization gives the basic plot an extra quality to admire and value especially when the characters are portrayed by such a talented cast who further the characters believability through body language, facial expressions and physical appearances, especailly Bryan Brown.
Brown brings Pando to life as it doesn't seem too difficult for Brown to be a menacing crim and thanks to his larikin style he enhances the comical side to his Don Corleone of Sydney (the thong and shorts wearing Godfather). He exhumes credibility as a Scrabble playing gangster who can score a triple letter score with the word "exquisite" and can easily set up a hit whilst teaching his kid the finer points of origami.
There is a lot of dark and straight up humor that gives an edge to the film- Pando crying out "This gun is filthy ! "Anybody got anther gun ?" after his goons try to fire a shot, Jimmy sticking up for Pandos character even when Pando wants him dead saying "he's a good guy after you get to know him" and Wozza (the third gun man in the bank holdup) sitting in a lounge room after the robbery saying a short eulogy for his fallen comrade "he could strip and rebuild a V8 in four hours". Its definetly a bold film packaged as a humorous tale about morals.
So humorous in fact this happned to Jordan after a screening: one young chap came up to Jordan and shook his hand with a grin: "I actually grew up in Kings Cross and my dad's a crook . . . I think you've just nailed it." Jordan asked if the guy's old man was there at the screening. "Oh yeah, he was here and he was pissing himself all through the film…he loved it. But he couldn't hang around cause he's recovering from a knife wound." (Urban Cinefile Interview with Jordan)
The Production
The overall budget of $4.4 million is a very modest amount considering the average Australian film budget is around $3 million. It was filmed in and around Sydney for eight weeks and the locations used add substance to the film particularly the use of many dark broody locations in Sydney.

Jordan unearths an energy from all the films production, the cast's has charisma, the cinematography is bright and the editing is fast paced with the twist and turns of the film. The opening credits sets the tone of the movie, the great opening titles done by Peter Doyle of Dfilm.

The producer Marian MaCgowan brought in an exceptional group of filmmakers, some of them are the most talented professionals the Australian industry has to offer.
The Filmmakers
Gregor Jordan- Director and Screen writer
Jordan continues the Australian directors trends where numerous Australian features are hellmed by first time directors. This is Jordan's first feature but not his first film. In 1995 he made a short film called "Swinger", a black comedy about suicide mainly set in his sofa lounge and starring his friend Jerome Ehlers (also in Two Hands as the street saxophonist). "Swinger" won the prestigious "Tropicana Short Film Festival" prize and went on to be screened at "Sundance" and the "Canne Film Festival" where it was awarded a special Jury Prize.
In 1996 he made another short called "Stitched" which was nominated for an AFI award for Best Screenplay -Non feature. He has also written two episodes of the TV series "Blue Sky" and directed an episode of the Bryan Brown series "Twisted Tales".
His main film knowledge came from his trainee job at Channel 10 as a production rookie where he moved his way up the ladder to floor manger. His first directional debut began with the music video for Christine Anu's song "Party".
Jordan's interest in gangster film was the major reason he made this film, as he believed it was high time that Australia had its own gangster story told. He was a fan of the Coen brothers and Tarintino films but his true inspiration came from the same literature that Ian David read when he wrote the award-winning TV series "Blue Murder".
Malcolm McCulloch- Director of Photography
McCulloch is an accomplished photographer, one of his most recent works is on the film "Kiss or Kill" which got him a nomination from the AFI. He brings about some exceptional shots of Kings Cross and brings the backdrop to life.
In the Two Hands press kit Jordan credits Malcolm McCulloch for the film looking so good. "He is very clever with his lighting and he was able to create sunny days for us which look very realistic. When you see the film it's hard to believe that between scenes the actors were covered with coats and hot water bottles!"
Lee Smith
Smith is probably the most proficient editor Australia has ever produced his credits as an editor include most of the Peter Weirs films "The Year of Living Dangerously", "Dead Poets Society", "Green Card", "Fearless" and the "Truman Show". He was also editor for the George Miller film "Lorenzo's Oil" and also was apart of "Lilians Story" and "Robocop 2". Further more he was the sound editor for "Portrait of a Lady", "Little Women", Dead Calm" and "The Navigator". This array of credits shows that he can edit any type of genre and so using him in TwoHands a film with multiple of genres helps as he keeps the right pace in every part of the film.
---
Position and Value: Critical Uptake
Australian critics and cinema-goers alike found the film very appealing. Clark Forbes from the Sunday Herald called it "the next best thing to a cold VB on a hot afternoon". Many other critics followed suit, Evan Williams from 'The Australian' and many others called it the "Best Australian film for years" and "What all Australian films should be like." "Clever, Hip & Razor Sharp"- Rolling Stone.
It's obvious to see why there were many positive reviews and not many negative ones. Two Hands is a film that Australians have never done before, in fact it is a whole cluster of genre never been done togther before ! Many critics praised Jordan for his bravery in stepping into uncharted territory, territory that is usually reserved for violent American gangster films.
Although as I said above all credits bagged his use of the supernatural twist (the Man). All the reviews I read found the use of the "Man" inappropriate including David Stratton (Australia's version of Roger Ebert).
Another resembling trait between all critics is the mention of international films "Pulp Fiction" and "Lock Stock and Two Smoking Barrel's". Each review could not go without mentioning or comparing all three films. All three films have the same premise - unrelated characters are shortly connected by a sequence of incidents, accidents and bad timing and minor parts in the film later player major roles in the plots closing act.
Many critics and local audiences found this most appealing side of the film as its was glossy like Hollywood films but still very Australian something that local cinemas has not had for some time (a mixture of glossiness and Australian mannerisms .) Not overtly nationalistic but simply exploitve of a very pleasurable glossy hybrid genre, yet still placed firmly in an Australian setting with Ocker gangsters and colloquial language.
This answer its "Value" as an Australian film, Two Hands is positioned to its commercial value due to its glossiness and it encourages the commercial over the cultural therefore the film can be relegated in a "value" sense as a "mundane" popular film.
Now almost a year since the release of "Two Hands" and now with the debut of "The Wog Boy" many critics are bringing up "Two Hands" again as they are commenting on what success both films have been. (The Wog Boy also hit number one in its first week taking more money than Two Hands)
From these box office takings and the critics positive feedback to the film it shows Australians no-doubt wanted a change in the films being made. The position Australian films were in would be described as more culturally aware and simple-minded films, many critics have since stated that the industry had been releasing too many films on 'difficult' subjects that audiences feel to uninvolved in.
Evan Willaims "The Australian" critic believes that "In most Australian comedies, even the most benevolent audiences tend to cringe in embarrassment but Two Hands is genuinely, gorgeously funny."
With the release of "The Wog Boy" and the success of "Two Hands" It seems the industry might take a new position towards making more fast, pacey and commercial movies, that still show off Australian manerisms but still appeal to audiences. Two Hands could be the film that has started off a new Australian mainstream cinema where a "mix" of genres and films will be a wave for the future from our local products.
---
As Part of Australian National Cinema
Many successful internationally recognized Australian films in the 90's can justify their success on the following emphasized traits which outline the difference of Australia to the world, offering quirky mannerisms and offbeat customs which Australia is known for especially in its 'Okerisim'. In other words they are overtly different to any other english speaking national cinema film.
Under the heading of a National cinema 'Two Hands' remains in a smaller place in conditions to international distribution and meaningfulness. Two Hands has the above traits, yet besides being screened at international festivals like Sndance, has not gotten much international recognition. But how can this be if it follows the above characteristics ?
One explanation I have is that even though at the heart of the film it has a core of Australian cultural personality and the above characteristic, on the surface however it is has the glossiness not normally accustomed to offbeat Australian films. This maybe its disadvantage in trying to fit into the above features as it doesn't quite compare to the same type of differences that the above traits illuminate therefore it is not different enough.
This is but one theory that in away is supported by Mark Nagalzes of the West Australian paper who said: "unfortunately, Two Hands has come along at the tail end of the grunge/gangster phenomenon and, for all its undoubted qualities, feels like yesterday's news".
Here again just because it is Australian is still not enough to make it different in the international scene. Nagalzes felt the films main genre has been over used and the international cinema has already had a succession of gangster films.
This point is further highlighted by the bible of Hollywood the 'Variety' magazine. Here (an American critic) Harvey Davis said it is: "Slick, buffed and dumb as post..Broad humor and supernatural silliness should do well enough on the home turf; offshore, its strictly vidsville." Yet "Two Hands" doesn't need overseas recognition to become successful, it earned back its budget from local release. It's an Australian flick made for Australian audiences who want to see glossy Australian characters in involving stories.
I received an email from Gregor Jordan (which has come through his associate Alison Wheller who I emailed to get to Jordan). I had asked him about Two Hands international appeal especially in the U.S and this is what he said through his associate Ms Wheller.

Hi, passed your question on to Gregor- he flies out overseas on Friday so very short of time but said that - yes - Americans get all the genre elements so similar to what they do there- but miss all the Australian stuff that we find funny here -

Aliosn Wheeler

I guess this just adds to my appraisal on the films international appeal and as a form of our National cinema.
---
Process of Information Collection:
The bulk of the information I gathered originated from the internet. There were numerous web sites dedicated to reviewing films on Australian screens but not many databases on just Australian films. The major reviews I found are all on the side under Reviews- internet.
The reviews and interviews from newspaper articles were found using the Reuters database. I did not find any film publications beside Variety and Encore that critically wrote about the film. The two major Australian film publications "Metro" and "Cinema Papers" did not have any articles on Two Hands as it seems both had ceased printing for a short period mainly during the release of this film.
I was able to get the contact details of the distributors REP and NRC who had passed on to me the images and press kit to the film, along with different figures about the box office takings and budget, they were very valuable sources in my search for information. I was also able to contact the film company of the producer Marian Macgowan company who had passed on to me a list of awards the film had won.
---
people have viewed this page.
email me at : [email protected]
---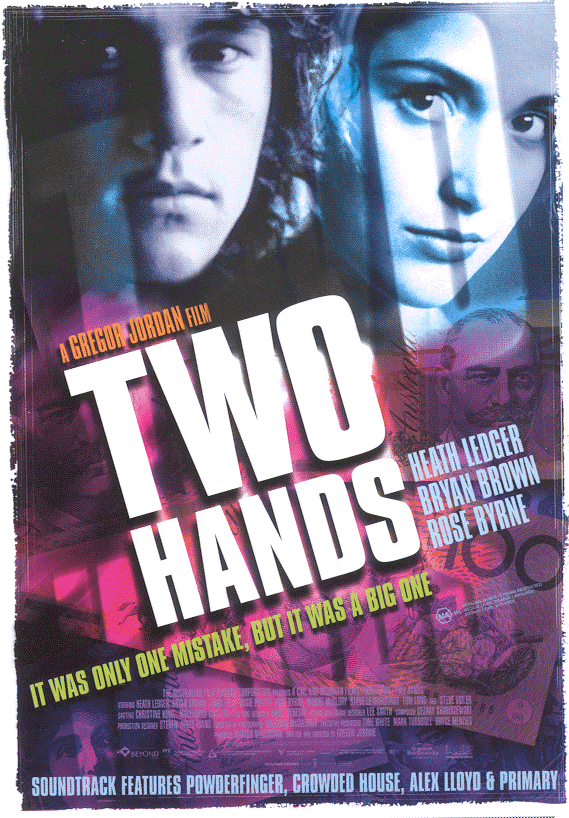 ---
Film Credits
---
Principal Cast
Jimmy: Heath Ledger
Alex: Rose Byrne
Pando: Bryan Brown
Acko: David Field
Wally: Tom Long
Eddie: Tony Forrow
Helen: Mariel McClorey
Pete: Even Sheaves
Ghost (Michael) : Steve Vidler
Dierdre: Suise Porter
---

Executive Producers:
Mark Turnbull
Bryce Menzies
Timothy White

Producer:
Marian Macgowan

Writer/Director
Gregor Jordan

Production Manager:
Sam Thompson

Production Co-ordinator
Basia Plachecki

Script Supervisor:
Jo Weeks

Original Music:
Cezary Skubiszewski

Production Design:
Steven Jones-Evans

Director Photography:
Malcolm McCulloch

Art Director:
Richard Hobbs

Costume Designer: Emily Seresin

Editor/Sound Design
Lee Smith

Visual Effects
DFILM Imaging

Publicist
Fiona Searson
DDA Australia

Investors
Australain Film Finances CORP

NSW Film & Televison Office

SHOWTIME

Distributors
REP
NRC ( WA )
---
To contact any of the above people vist the Production Book Online

---
Listen to the AFI acceptance speehes:




BEST FILM - Marian Macgowan
Download wav format- size 469kb


BEST DIRECTOR - Gregor Jordan
Download wav format- size 469kb


BEST SUPPRTING ACTOR-Bryan Brown
Download wav format- size 469kb
---
---
---
---
---
---
---
Flash