AMERICAN INDIAN MEN
A Collection of Fascinating, Talented, Sucessful & Gorgeous Males
"It is a powerful time to be indigenous aboriginals...
and there are no limits to what you can accomplish"
Garnette
contact me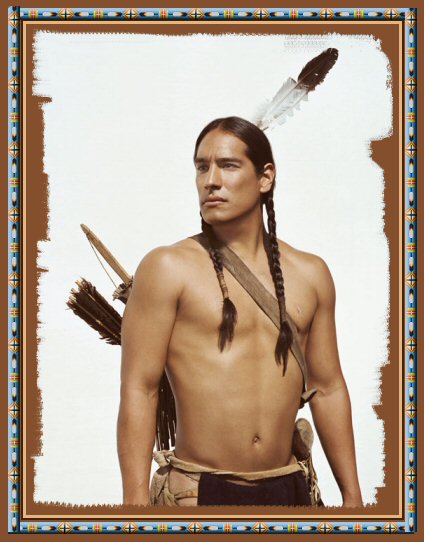 Michael Spears


Michael Spears, a member of the Lakota Sioux Lower Brule Tribe of South Dakota, first got the acting bug when as a ten year old, he was cast in "Dances with Wolves" as a boy whose life is saved by Kevin Costner's character. Michael has since appeared in seven TV and film productions, including "Skins" by native director Chris Eyre. His brother, Eddie Spears, has appeared in eight films, including Hallmark's "Dream Keeper," and Rick Schroder's new film "Black Cloud."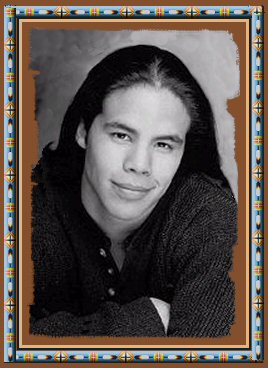 George Leach


George Leach is a member of the Sta'atl'imx Nation in Lillooet, British Columbia, Canada. An accomplished actor, George has appeared on screen in 'This Is Wonderland', 'North of 60', 'PSI Factor' and 'La Femme Nikita'. However, George is bettter known as a soulful rock-driven musician. At the Canadian Aboriginal Music Awards 2000, he won Best Male Artist of the Year and Best Rock Album and was nominated for Best Song Writer.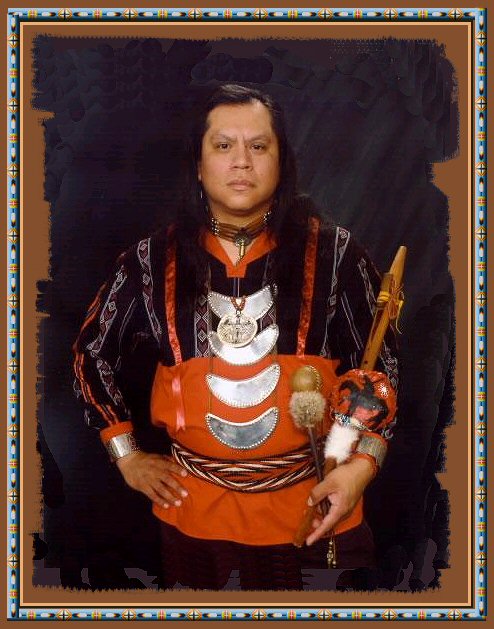 Cochise Anderson


M. COCHISE ANDERSON, from the CHICKASAW and CHOCTAW Nations of OKLAHOMA is a musician, actor, poet, spoken word performance artist, playwright, storyteller, and educator. He studied THEATRE ARTS and PHILOSOPHY at Portland (OR) State University and at The American Musical and Dramatic Academy (AMDA) in NYC. Cochise received the Jerome Fellowship for playwriting (The Education of Benjamin Franklin) and the Bush Artist Fellowship for Storytelling/ Performance Art (The Only Good Poet is a Read Poet). He has performed at The National Museum of the American Indian twice and The Open House Arts Festival at the Kennedy Center of the Performing Arts in Washington, D.C. He has also been a repeat performer at the Lincoln Center Outdoors Series in New York City. As an award-winning playwright he has extended his craft by initiating a creative writing/spoken word theater for young Native students in the Twin Cities area. Cochise has been the instructor for The Penumbra Theatre's Summer Youth Institute and he has worked as a Native American cultural arts educator for the past seventeen years throughout the country. From elementary schools to colleges and national cultural institutions he has developed a variety of curriculums and programs to entertain and educate all people about the beauty and struggle of Native America.

Cochise, an accomplished professional actor, has appeared in off-off Broadway and regional productions as well as Film and Television. He founded and was the artistic director of Chuka Lokoli ("Community"), Native American Theatre Ensemble in NYC with The Ensemble Studio Theatre. His acting credits include, (TV) The Cosby Show, Homicide: Life On The Streets, (Film) Daughters of The Dust, Bill's Gun Shop, and (Theatre) "To Kill A Mockingbird," at The Great American History Theatre and he originated the title role of Eddie Rose in "The Independence of Eddie Rose," at the Seattle Group Theatre. He recently completed a national tour playing Stevie Jackson in William S. Yellowrobe's Jr.'s play "Grandchildren of the Buffalo Soldiers," at The Penumbra Theatre and the Trinity Repertory Company. This summer Cochise was Kanati in the new retelling of "Unto These Hills" at Mountainside Theatre in Cherokee, NC. He dedicates his life's work 2 his Mother, Juanita A. Anderson and Father, Gilbert R. Anderson, practitioners of unconditional love, inspiring dreams and visions, as well as his Grandmother, Catherine "Granny" Pickens-Willmond of McMillian, OK who is a Chickasaw Language Teacher at UCLA, and is 1 of the main sources (ok the main source!:-)) 4 the complete analytical dictionary of r language "aunumpa" 4 the people. Chi Hullo Li Iposi!...U r Sacred 2 Me Granny!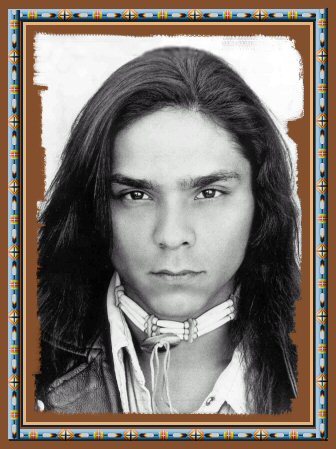 Zahn McClarnon


Zahn McClarnon is Standing Rock Sioux (Hunkpapa Dakota) and Irish. His mother lives on the Rosebud Resrvation, but he was raised by his grandparents near the Blackfeet Reservation at Browning, Montana. At age 11 McClarnon began participating in sweat lodge ceremonies and Sun dances. Zahn has appeared in many television series, including Baywatch, Chicago Hope, Dangerous Minds, Dr. Quinn Medicine Woman, Murphy Brown, Walker, Texas Ranger and NYPD Blue. Film work includes a co-starring role with Richard Dreyfuss in the film Silent Fall, Spirit: Stallion of the Cimarron, Skins, directed by Chris Eyre, and a documentary called Need 4 Speed. McClarnon discovered drugs and alcohol at an early age and for 20 years McClarnon was drug and alcohol addicted. He has been clean and sober for three years now, and credits his AA 12-step program and sweat lodge ceremonies for recovering his sobriety. McClarnon says he would be more than happy to speak to schools and programs about his experience.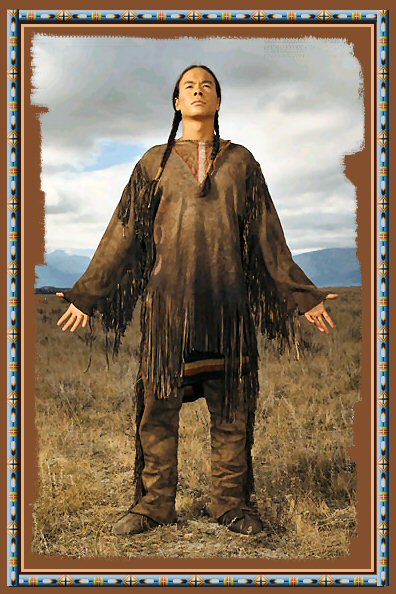 Simon Baker


Simon Baker plays the part of Loved By The Buffalo in "Into The West". He is a First Nations Cree from the Cowesses Band in Broadview,Saskatchewan, Canada. Simon has a long list of television and fim credits including I, Robot, Smoke Signals, Dreamkeepers, Buffalo Dreams, North of 60, A Distant Drumming, and the documentary Canada: A People's History.



Jay Tavare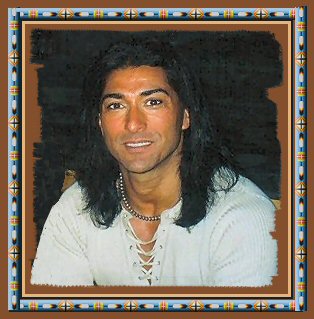 Jay Tavare appears "Into The West". He comes from a multi-ethnic background of White Mountain Apache, Navajo and Latin. He had roles in the films Cold Mountain, The Missing, which was directed by Ron Howard, Adaptation, El Padrino, Unbowed, Dreamweaver, Escape to Grizzly Mountain, Streetfighter, and Executive Decision. Jay has adopted several Navajo elders along with a Navajo family from the Adopt-a-Native-Elder program which feeds and supports elderly Navajo on 3 reservations. Jay is also involved in both the Wolfdog Rescue and the Samoyed Rescue of Southern California in rehabilitating and rescuing wolfdogs and samoyeds on death row.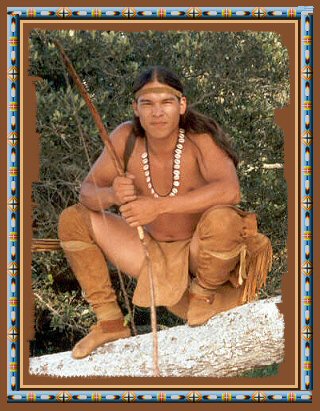 - - - - -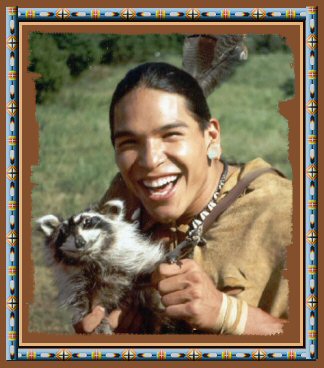 Nathaniel Arcand



Nathaniel Arcand appears in Into The West, in the role of Brings Horse. He was born in Edmonton, Alberta, Canada and is Plains Cree (Nehiyaw) from the Alexander First Nation Revserve. He has played many roles on television and in films, including the role of William MacNeil on the television drama series, North Of 60, Skins, Black Cloud, American Outlaw, Grey Owl, Wanchese in Legend of Two Path, Crazy Horse, Tonto in a new pilot for The Lone Ranger, and as Broken Lance in the Hallmark mini-series Dreamkeeper. Nathaniel attends many youth conferences for native children and teens to talk about self-esteem and self-empowerment and how to break into the acting business. Nathaniel strongly believes that the children are our future, and adults should show them the best paths to follow to make this world a better place for everyone.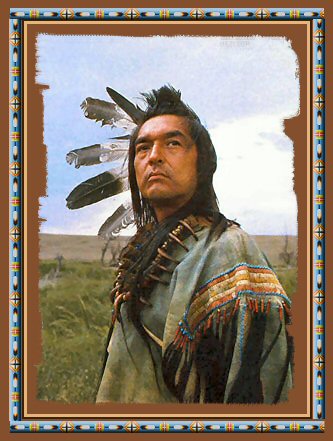 Graham Greene


Veteran actor Graham Greene plays Conquering Bear in Episode Three. Graham is an Oneida Indian from the Six Nations Reserve in Ontario, Canada. In 1997,Graham Greene was hospitalized after a suicide attempt and a stand-off with police. He has since gone public to discuss his battles with clinical depression. He's currently in pre-production for his latest movie, The Spirit Bear.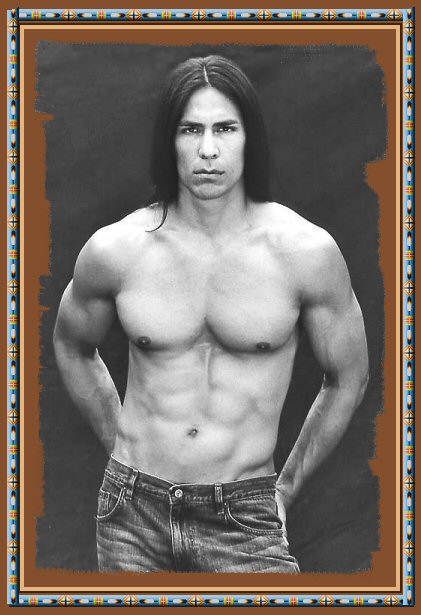 Jason deHoyo
Jason is an actor and member of the Crow Nation.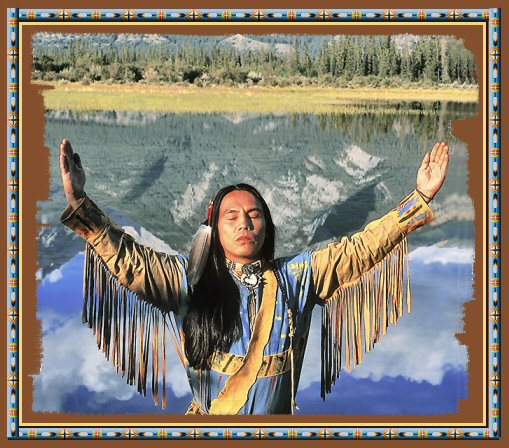 Gerald Auger
Originally from Wabasca, Alberta, Canada. He's a National Native Role Model, entrepreneur and actor.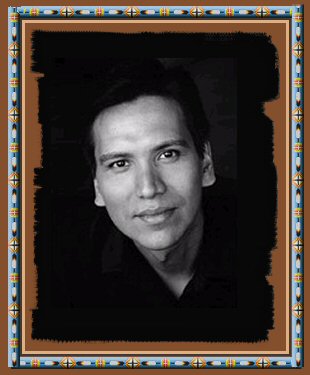 - - - - -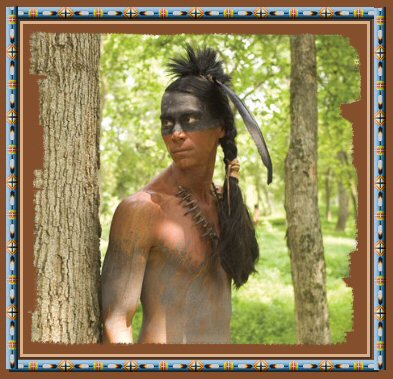 Michael Greyeyes
Actor, Dancer and Choreographer.



Michael is Plains Cree. His father is from the Muskeg Lake First Nation and his mother is from the Sweetgrass First Nation, both located in Saskatchewan, Canada.

As an actor he is best known for his work in films such as: Skinwalkers, Dance Me Outside, Sunshine State, Smoke Signals, Big Bear, Skipped Parts, Firestorm, Geronimo for TNT, and Stolen Women: Captured Hearts and The Lost Child for CBS. In 1996, Michael starred in the TNT Original Films production of Crazy Horse in the title role, for which he garnered much critical acclaim. His other television credits include guest appearances on Millennium, Body and Soul, Walker Texas Ranger, Harsh Realm, Dr. Quinn Medicine Woman and Charmed.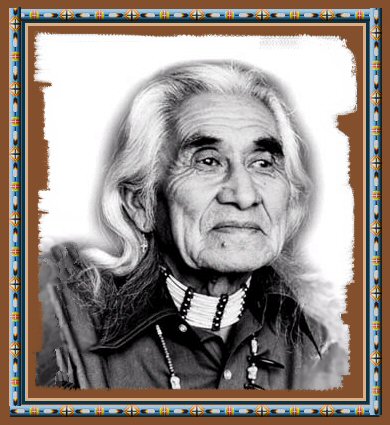 Chief Dan George
1899 - 1981



Chief Dan George was a gifted actor and chief of the Tsleil-waututh Nation in Burrard Inlet, British Columbia. He was born 'Geswanouth Slahoot', on July 24, 1899, in North Vancouver, British Columbia and died September 23, 1981, in Vancouver, British Columbia.

He first came to prominence in a supporting role as the Indian who adopts Dustin Hoffman in Arthur Penn's Little Big Man (1970); for which he received an Academy Award nomination. Dan also played the Old Sioux in the TV miniseries epic, "Centennial" (1978). He did a hilarious turn as Clint Eastwood's bumbling traveling companion in "The Outlaw Josey Wales" (1976).

Chief Dan George made several films in Canada and often added a dignified strength and depth to his roles in his brief, but impressive career.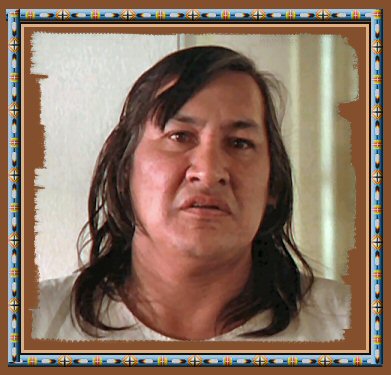 - - - - - -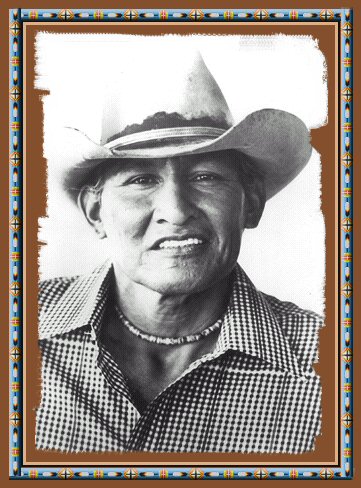 Will Sampson
Muscogee Creek Indian, painter & actor ~ Born in Okmulgee, Oklahoma.
1934-1987


Will Sampson died on June 3, 1987, of complications after a heart-lung transplant. He is buried in Grave Creek Indian Cemetery in the heart of Muscogee Nation.

He once explained to a reporter, "Movies offer me a lot of time to paint." He considered himself first and foremost a Muscogee and an artist, with acting coming in a distant third. As a painter, his one man shows were well received, and his works have been exibited at the Smithsonian, the Library of Congress, and all museums across the country.

Sampson got his first big acting break when a friend suggested he audition for the role of Chief Bromden in the movie adaptation of Ken Kesey's novel; "One Flew Over the Cuckoo's Nest". He won the role of Jack Nicholson's mute Indian friend and was an instant success when the film was released. Other movie roles followed in quick succession. (My personal favorite was his role in Poltergeist 2) In all his roles, Will insisted on playing Indians as real, multidimensional characters. Scorning the traditional Hollywood stereotypes of Indians as either noble red men or savage red skins, he played Indians as people, with a full range of complex emotions, motivations, and behaviors. Even though his methods were honored and his views sought (scriptwriters frequently consulted him about the accuracy of their Indian details), Will knew that Hollywood writers and directors had a long way to go before American Indians would be viewed as more than just cartoon caricatures. As he once scornfully explained to a "New York Times" reporter, "They're still using'em as livestock. They somehow just can't seem to bring it around to give the truth about Indians." It was to hasten the truth that Will founded, in 1983, the American Indian Registry for the Performing Arts. Its objectives were simple--To establish and develop a central registry of American Indian performers and technical personnel in the entertainment field. The registry's other services included disseminating information, offering casting assistance, and encouraging cultural accuracy.

To further the American Indian cause, Sampson frequently spoke to schools and prisons about the plight of the contemporary Indian,and about the deep-seated prejudice he felt still existed towards his people. Recognizing that many American Indians suffered from alcoholism, Sampson also channeled a portion of his movie earnings to a California enterprise called Red Wind, which offers assistance to Indians with substance-abuse problems.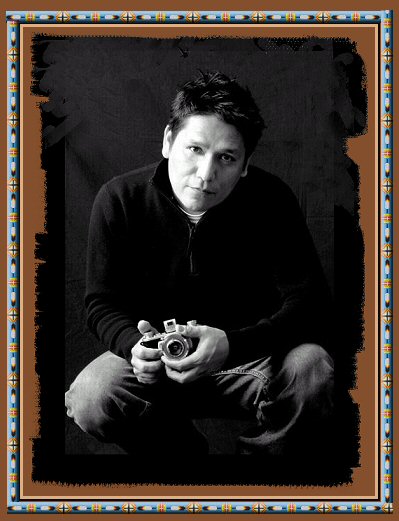 Larry Price
Navajo Nation ~ New Mexico ~ Professional Music & Fashion Photographer ~ Filmmaker



http://WWW.NATIVEPHOTOGRAPHER.COM

If you are interested in working with Larry Price as a model,
Send 3 recent images and stats to: Native Model Studio PO Box 1238 Kayenta, NM 86033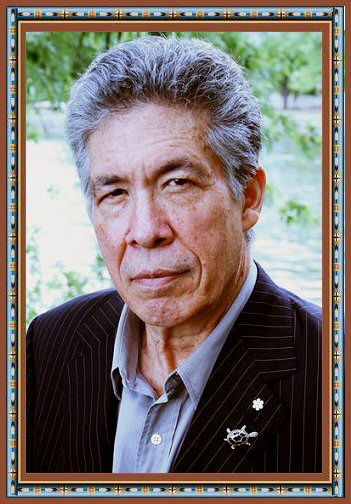 THOMAS KING


Thomas King was born in 1943 in Sacramento, California and is of Cherokee, Greek and German descent. He obtained his Ph.D from the University of Utah in 1986. He is known for works in which he addresses the marginalization of American Indians, delineates "pan-Indian" concerns and histories, and attempts to abolish common stereotypes about Native Americans. He taught Native American Studies at the University of Lethbridge in Alberta, Canada, and at the University of Minnesota. He is currently a Professor of English at the University of Guelph, Ontario, Canada. King has become one of the foremost writers of fiction about Canada's Native people. He has authored fourteen books of fiction, theory, and history and has been twice nominated for the Governor General's award. He is companion of the order of Canada, a renowned broadcaster, and a professor of English at the University of Guelph.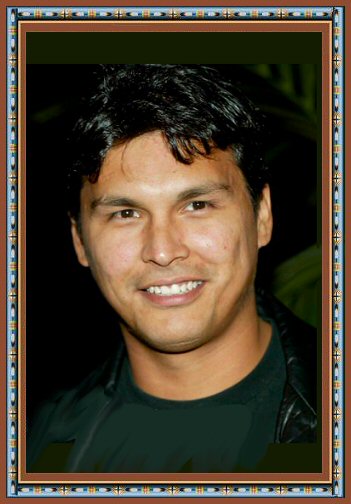 ADAM BEACH


Adam Beach, a Saulteaux from Manitoba, Canada. He is becoming a well-known to the whole world, especially after his movie Smoke Signals won the Audience Award at the Sundance Film Festival. Born in 1972, Adam's life changed completely with the death of his mother followed shortly by the death of his father. Forced to move to Winnipeg, Manitoba, Adam was introduced to the hardships of city life. As a young teenager he enjoyed theater and music (his short-lived garage band Lethic covered hard stuff like Black Sabbath). After sampling acting in a movie "Lost in the Barrens" with Graham Greene, Adam knew acting was for him. From that point on Adam acted in movies and shows and landed the lead role in Disney's "Squanto" and a very significant and memorable role as Frank Fencepost in "Dance Me Outside." Adam is not just an actor. He is the father of two sons; Noah and Luke. His movie roles are ever increasing and he is definitely a name to remember.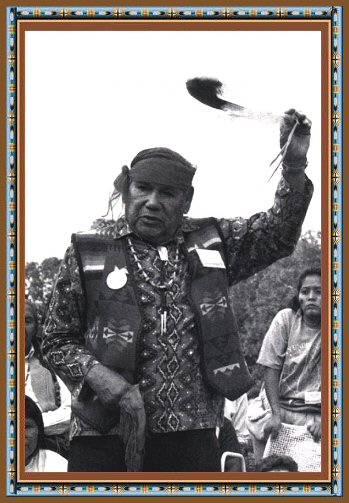 THOMAS BANYACYA
1909-1999


Thomas, an elder of the Hopi Nation, was selected as one of four spokespersons of his people in 1948 to deliver an urgent prophetic message to all people. He was born on June 2, 1909, in Moencopi, a Hopi town in Arizona. He attended school under the name Thomas Jenkins, an Anglo name demanded of students at the time by the Bureau of Indian Affairs. He later adopted the name Thomas Banyacya, a combination of the name he had been called as a youth and his birth name. In 1930 he entered Bacone College in Oklahoma, an institution set up for Native Americans. The college did not include studies of Native American culture, and Banyacya and a fellow student set up a medicine lodge for the use of the other students. He dropped his early plans to become a Christian minister and returned to his home as a school teacher. Banyacya emerged out of obscurity among his people in 1941 when he refused to register for the draft. He served seven years in prison. It was soon after his release from prison that the Hopi leadership selected him as one of their four representatives who were sent out with the Nation's message of peace. This message was one selected from a host of Hopi prophecies and warned that ecological disaster was imminent. If humanity continues to destroy nature, nature will rise up and destroy humankind. The message was integral to the Hopi vision of their role as the people of balance, who are acting on behalf of all humankind.
Banyacya's first actions had some immediacy to them. In 1952 he organized a caravan to travel among the Native American people, encouraging the revival of interest in culture and ways. The next year he set up a meeting with President Eisenhower to gain conscientious objector status for the Hopi males. He also traveled to the UN building in New York to present the Hopi message. Soon afterwards he produced a passport as a citizen of the Hopi Nation and began to travel the world using it. During his many years of travel, he went across central Europe to Moscow and on another occasion to Japan. Most of his years were spent in the western United States.

Of the four messengers, Banyacya lived the longest. He passed away on February 6, 1999, in Hopi land.
NOTE from Garnette: It was my honor to know Thomas Banyacya. He is greatly missed.




Sign Guestbook

View Guestbook
"Use this drop-down window to navigate my site"