Sunday, May 7

So its been a little while since we've updated... we've just been too damn busy. Well Andrew's sister Kim and her boyfriend Nathan are here, so we've been entertaining them best we can and showing them what we can of beautiful Australia.

Last weekend Chelsea went on some geology camp for class, so I (Andrew) decided to show Kim and Nathan the wonders of Byron Bay and Nimbin. We rented a sweet little cabin in a campground on the beach, and spent the weekend surfing, partying, playing cards and catching up. Good times! On the way back home we hit up Nimbin and did an insane scenic drive on the way!

This weekend was another camping weekend for the four of us, this time up to Noosa on the sunshine coast. We tented it up in a sweet campground full of crazy Australian wildlife! Each night we saw wild kangaroos come out to munch on grass, while we watched bats fill the star-filled sky. And each morning we awoke to the sound of sixteen million birds screaming at each other. We were warned not to leave food in our tents, as the Goanas that roam around the park are known to snoop around.

Kim and Nathan are to leave Noosa tomorrow for a few days on sweetass Fraser Island, while we attend our classes (oh yeah we're in school...) and await next weekend!

Cheers!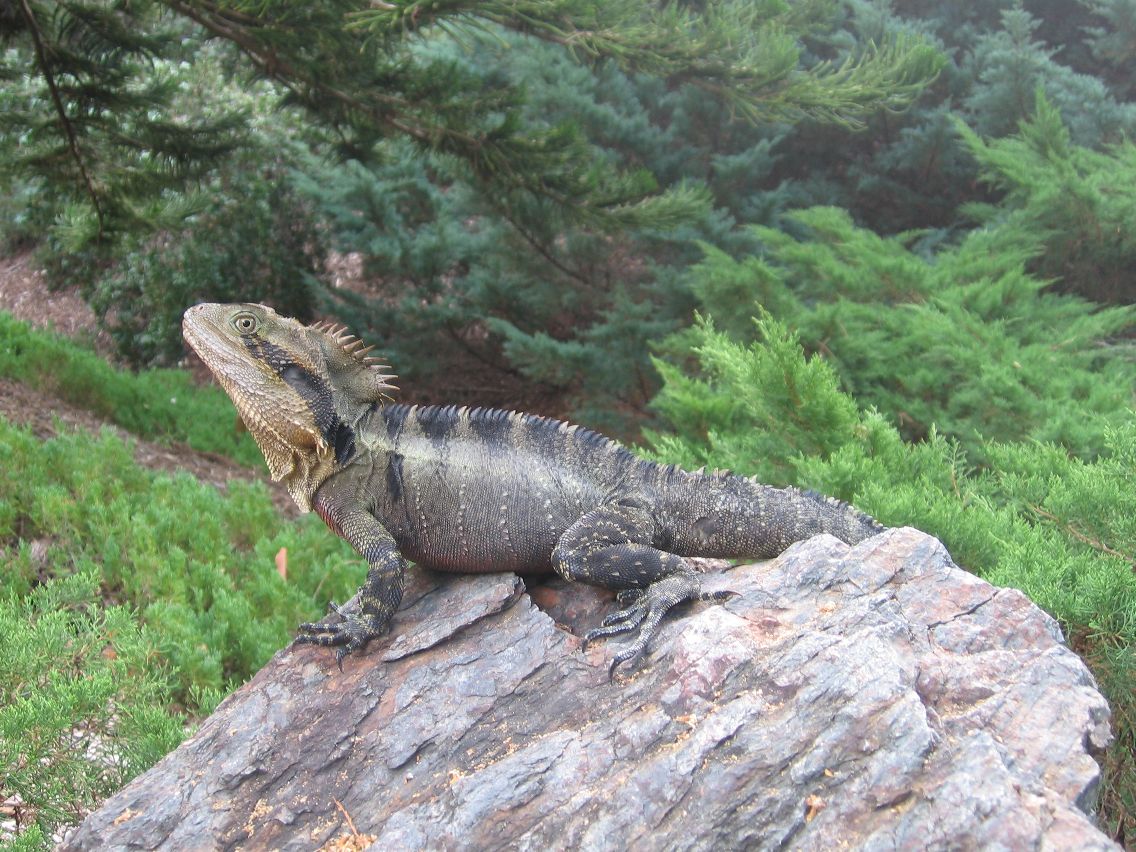 Heres a lizard of some sort that Andrew ran into while biking around the botanical gardens in Brisbane.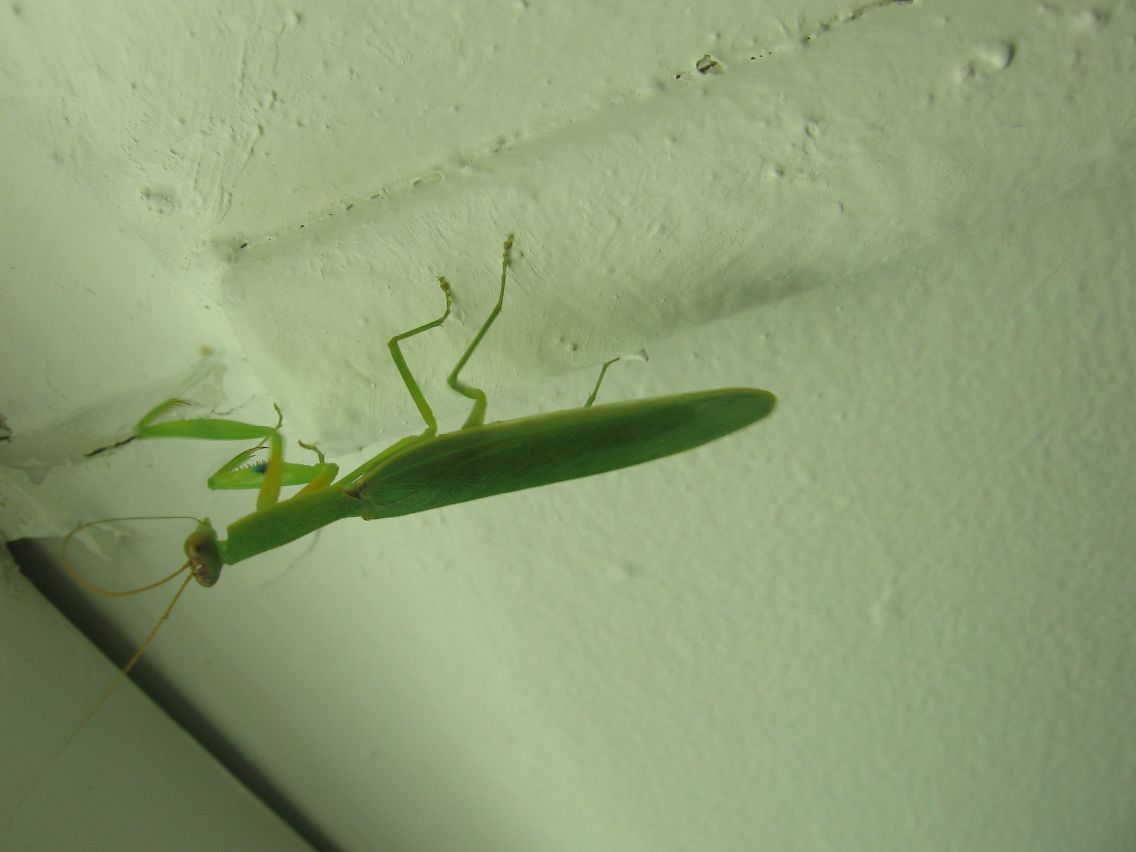 We've seen so many of these in the past few days! This praying mantis was on the kitchen ceiling.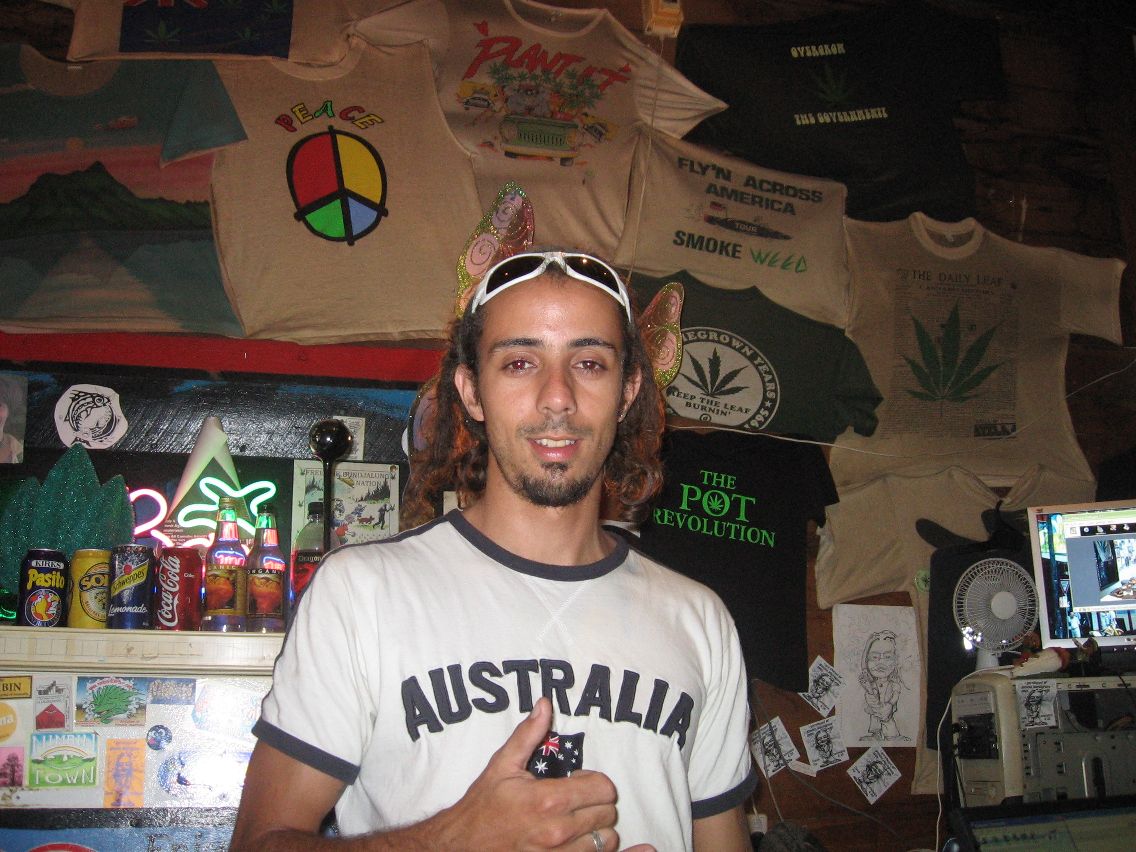 Here's Marcelo in a Nimbin cafe a couple weeks ago.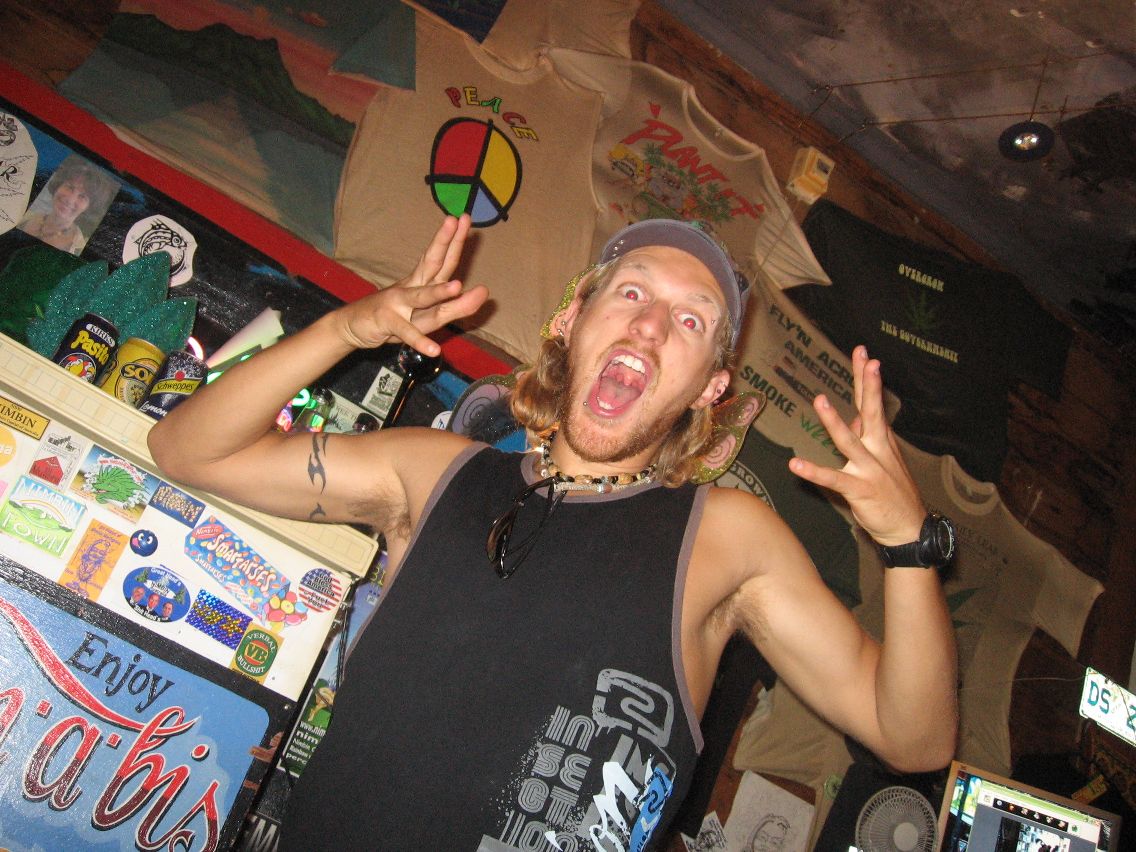 Nimbin is a very interesting place...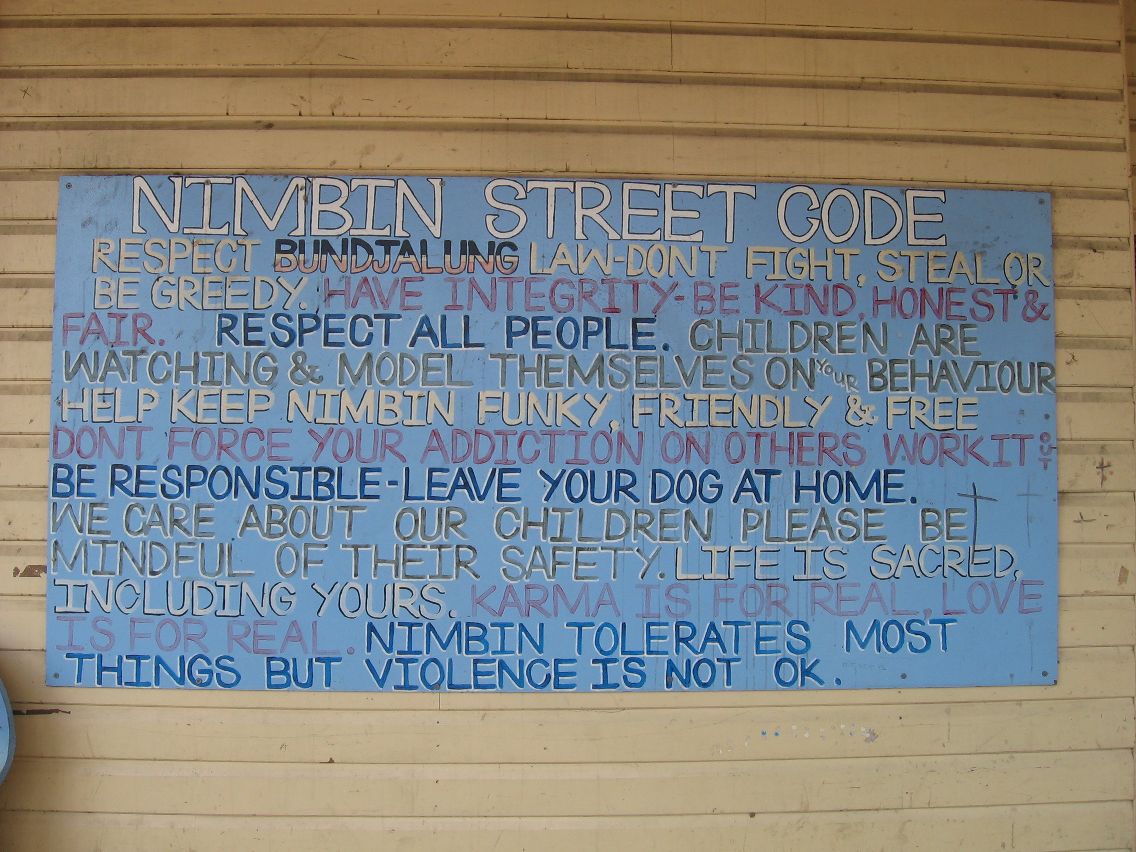 Rules for happy, healthy Nimbin living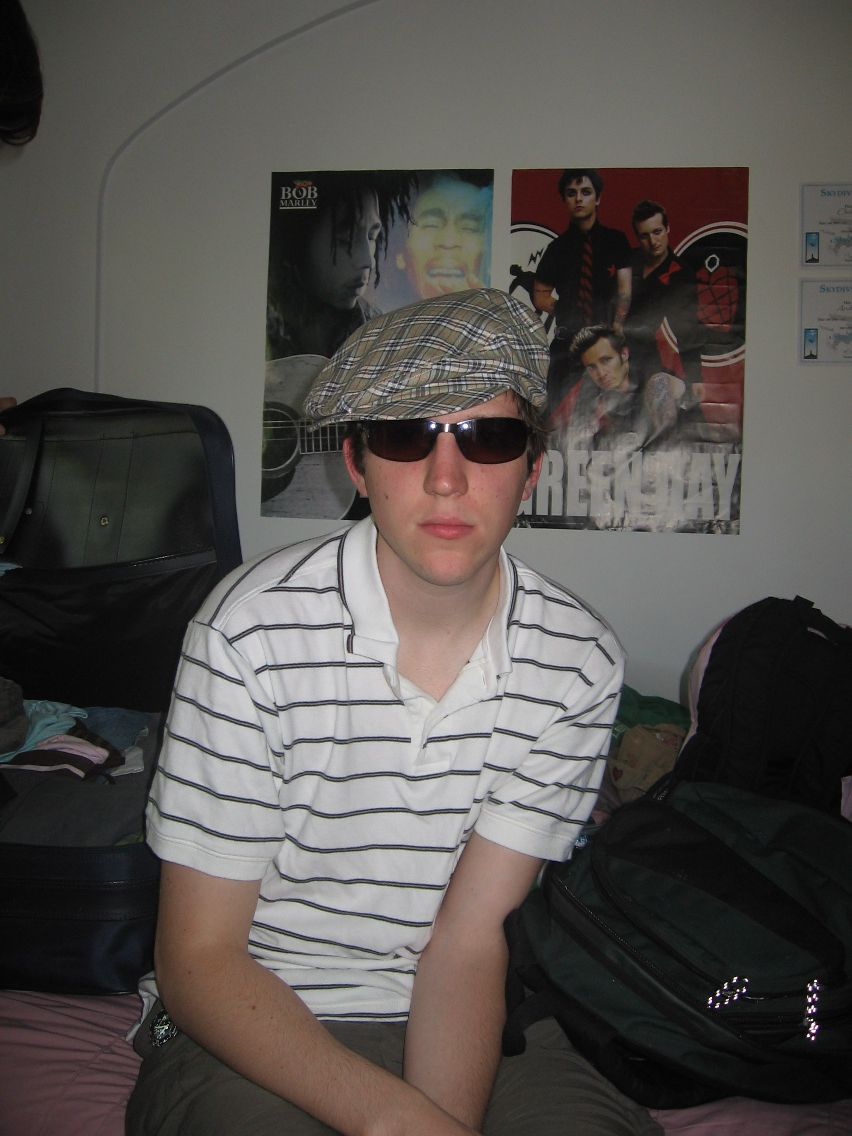 Nathan after arrival from the 1980s, err i mean from the airport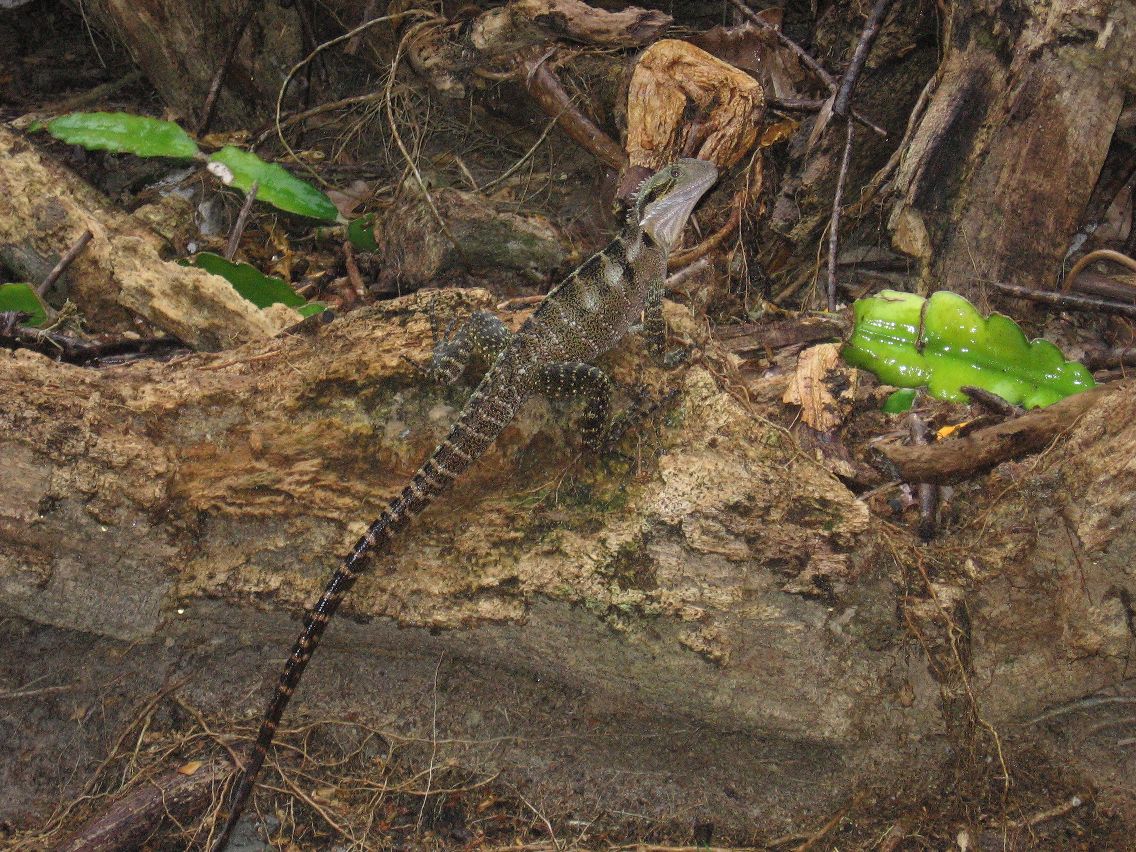 This little guy visited our cabin in Byron Bay a couple times. Isn't he precious?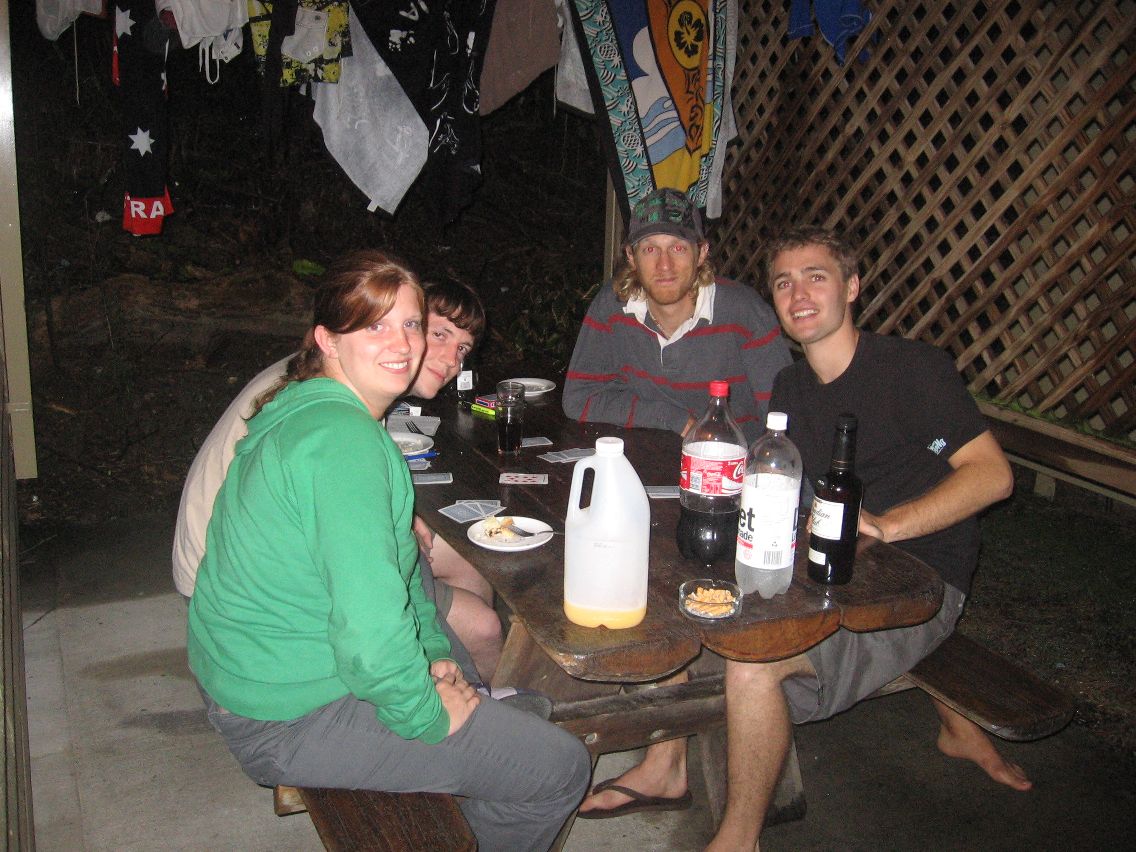 PARTY ON!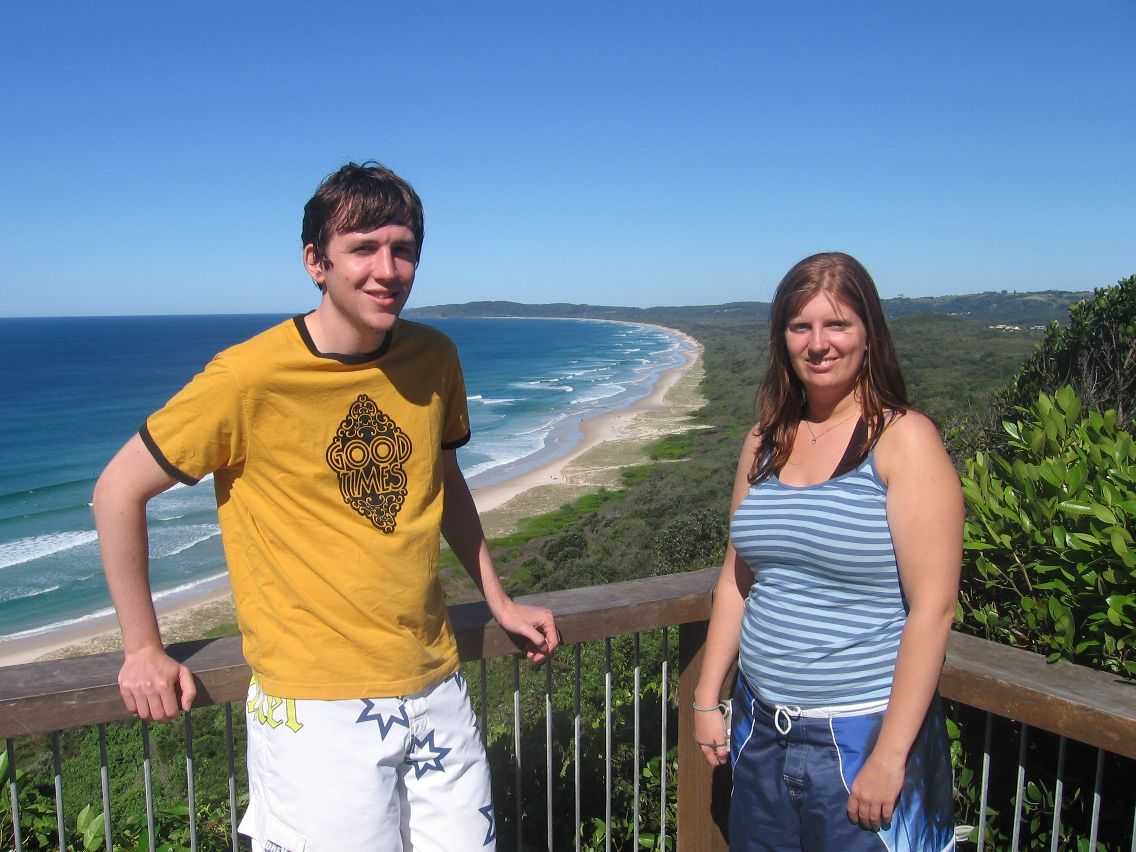 Byron is awesome!!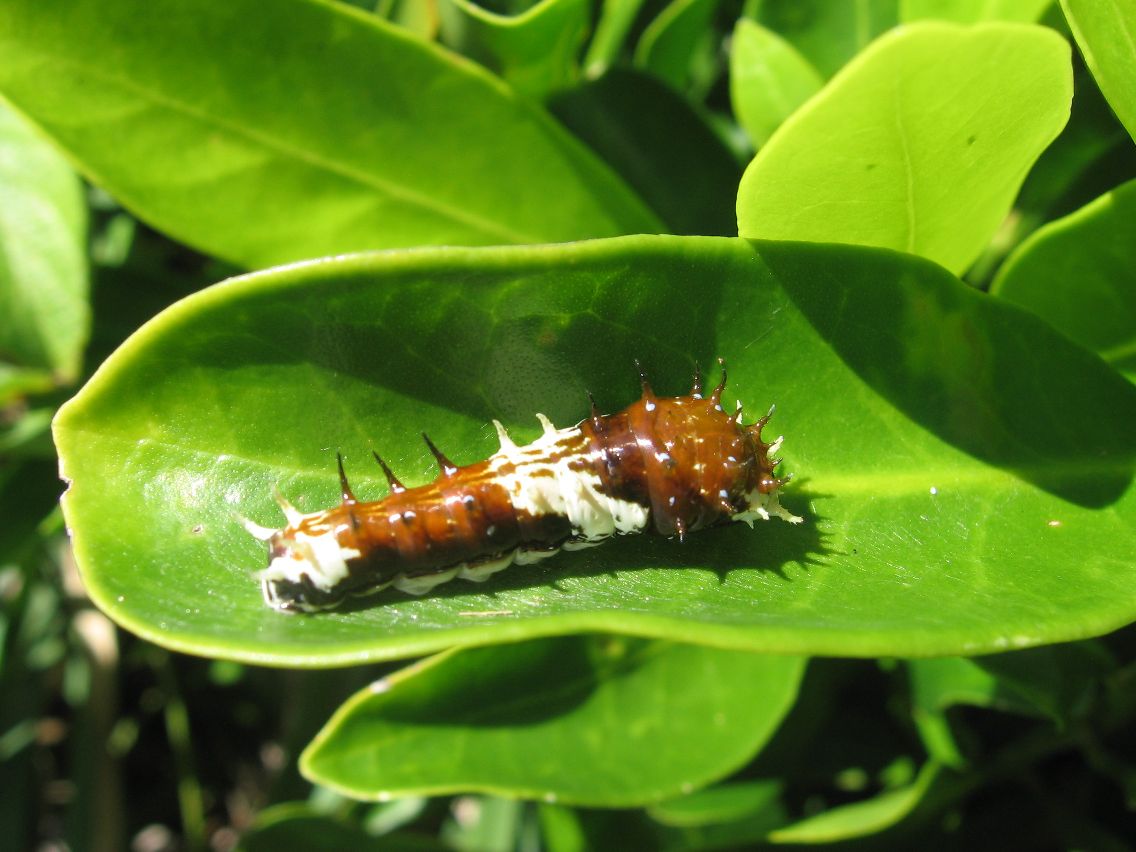 We spotted this scary looking caterpillar thing while walking around Byron. We were too afraid to touch it.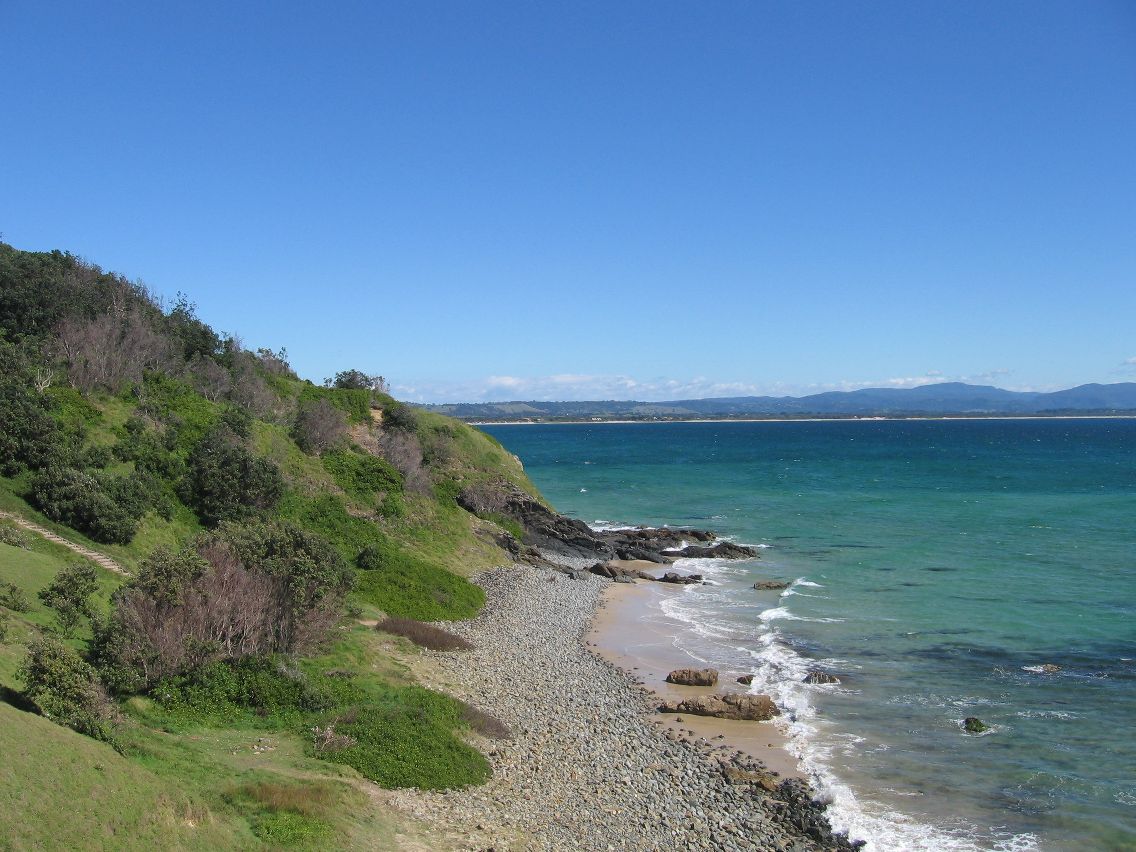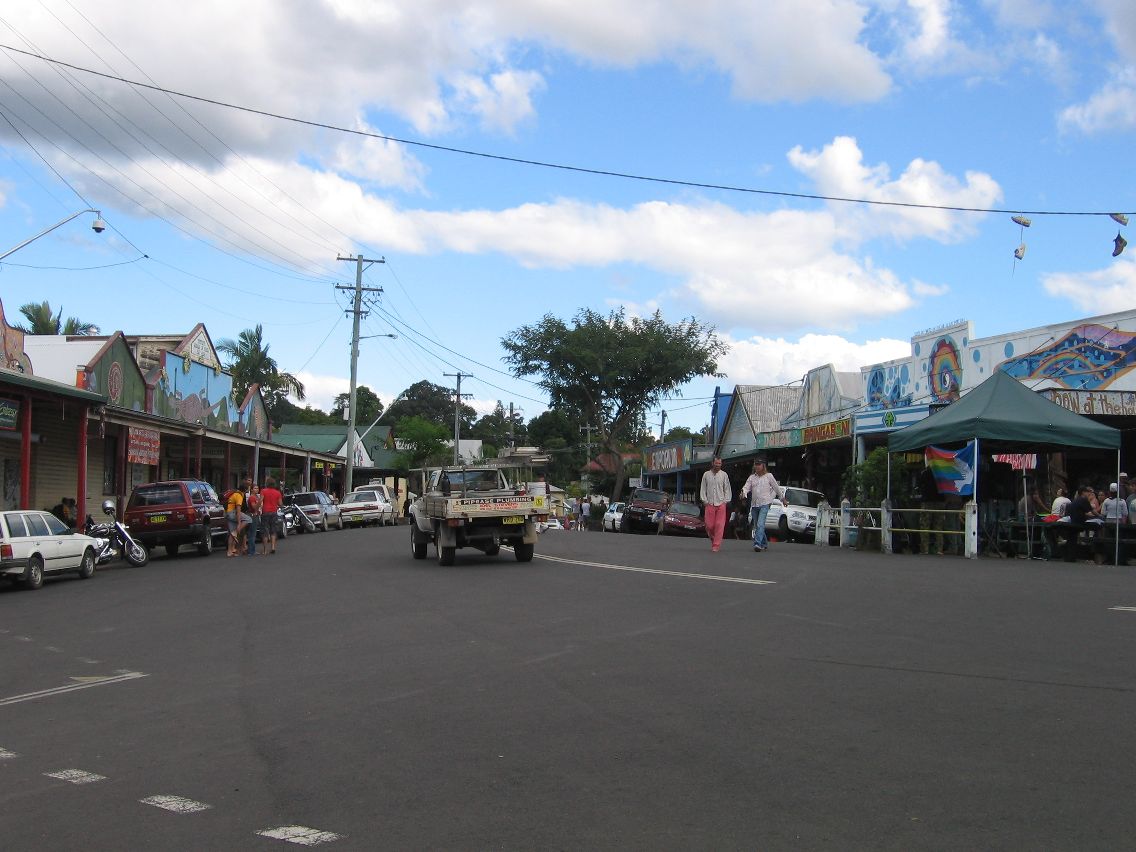 Here's Nimbin's main street. There are some nice shops and plenty of street vendors (as long as the cops aren't around)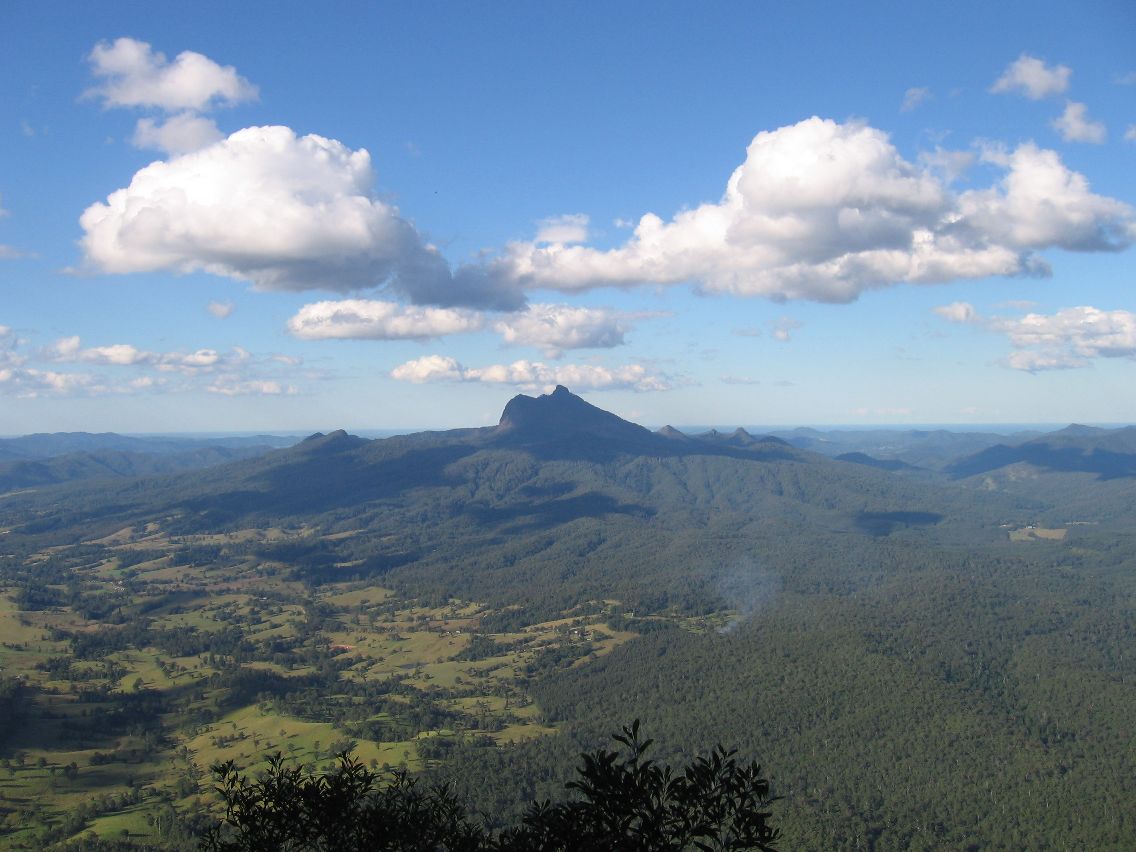 On the way out of Nimbin we decided to take a scenic tourist drive... an hour later we found ourselves 1000m higher and with a great view of Mt Warning.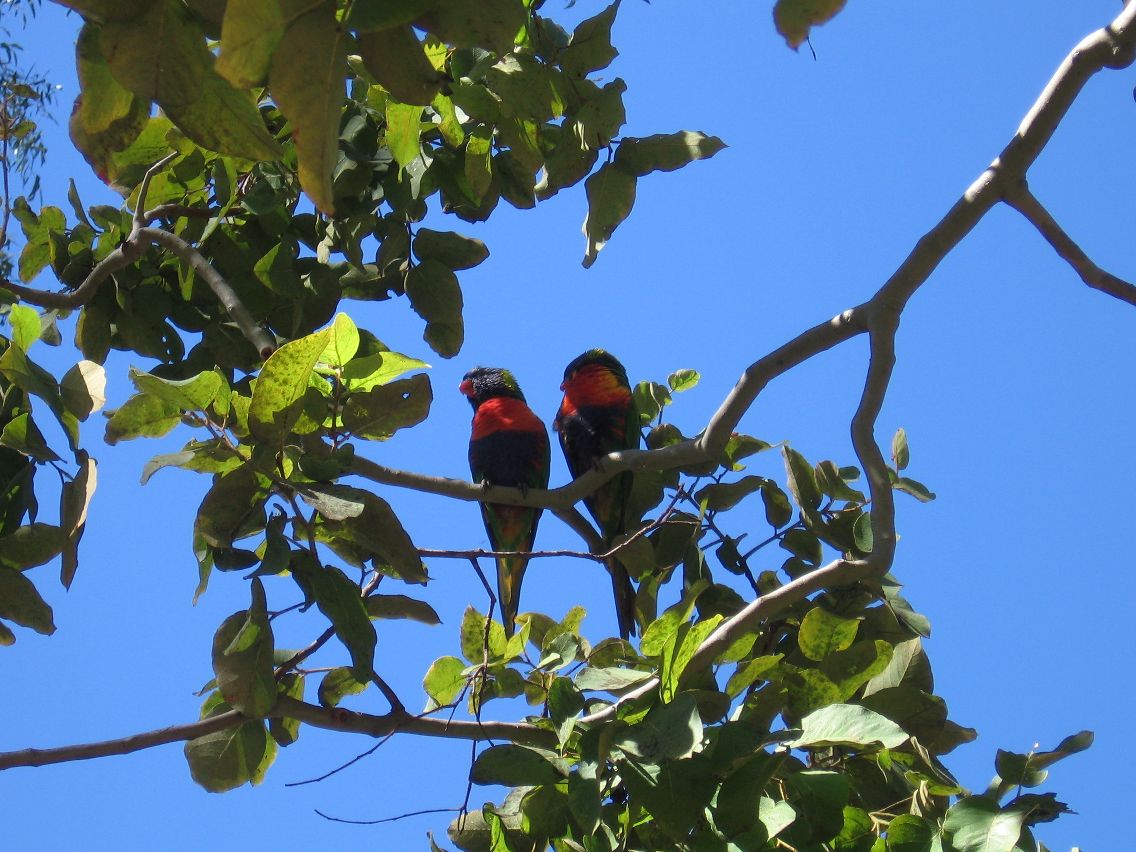 There were so many beautiful birds around the campground in Noosa. These are Rainbow Lorikeets.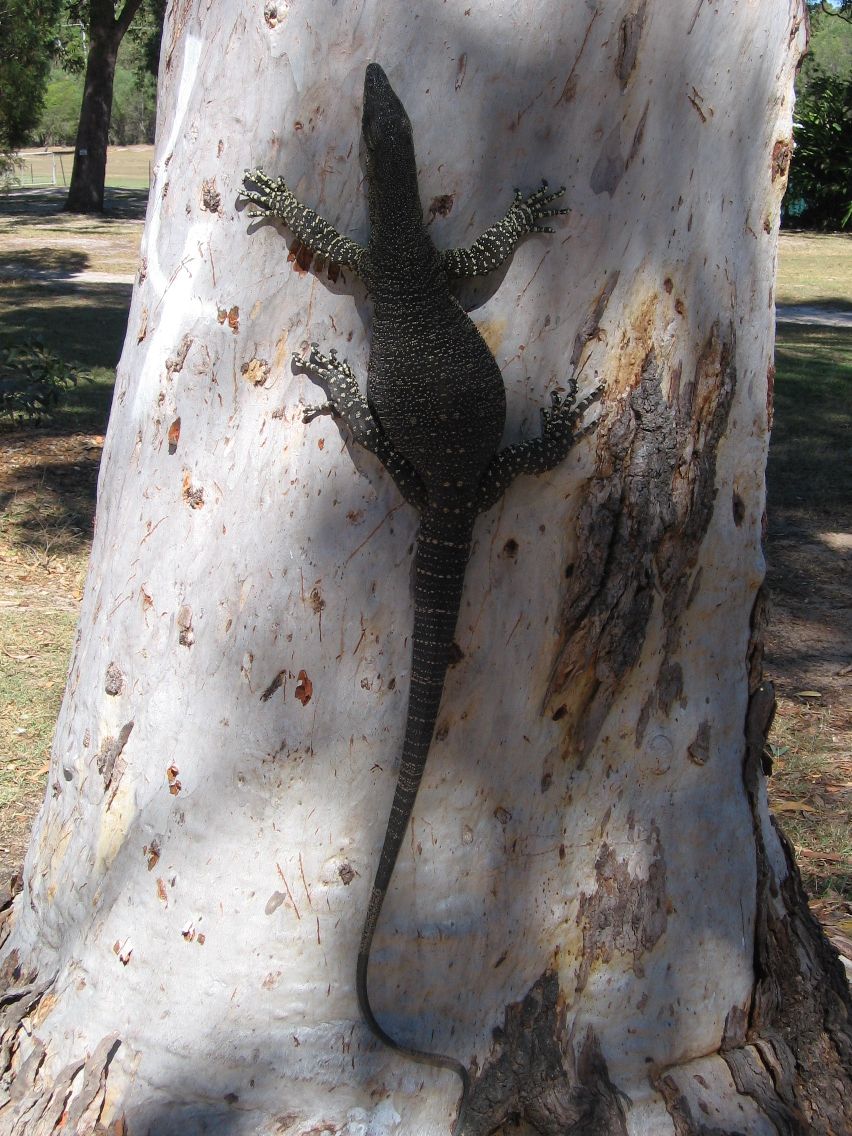 Andrew chased this Goana up a tree... it must have been to lazy to climb any higher...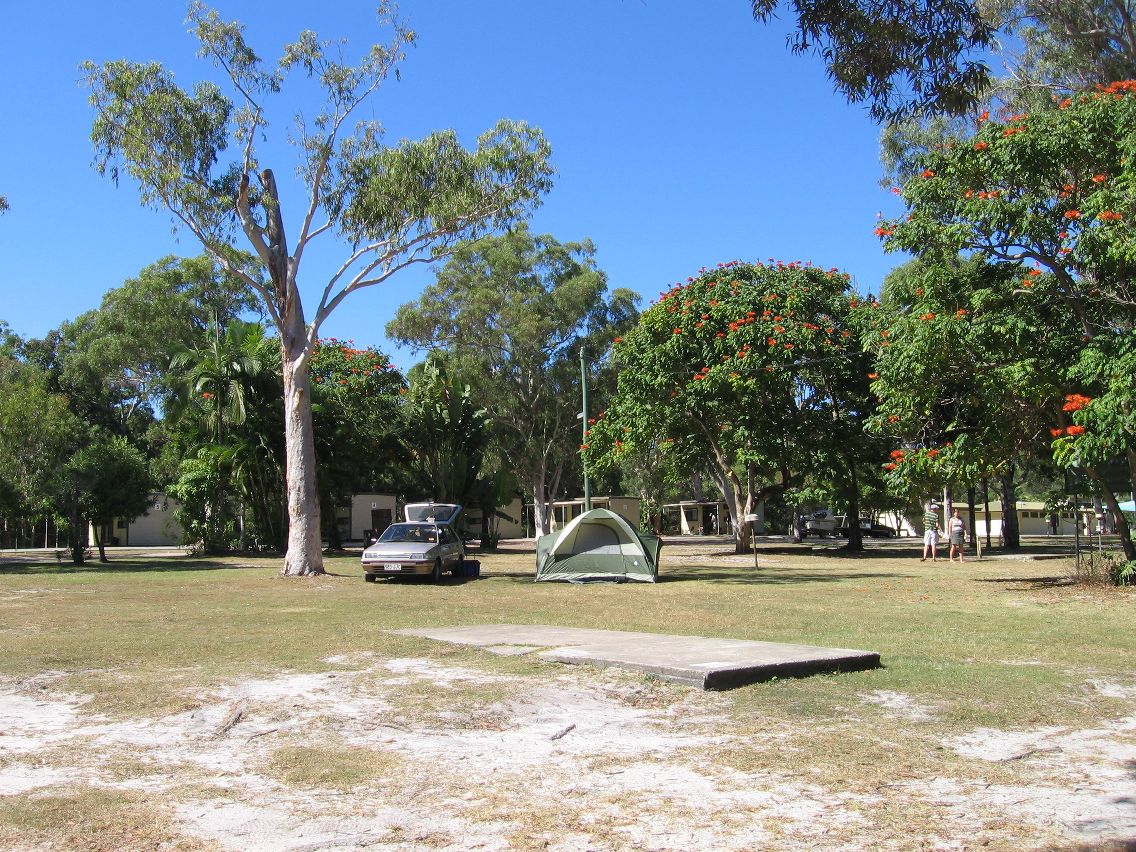 A shot of our five star accommodation in Noosa. We nearly had the park to ourselves because nobody else can bear camping in the "winter" cold. bah!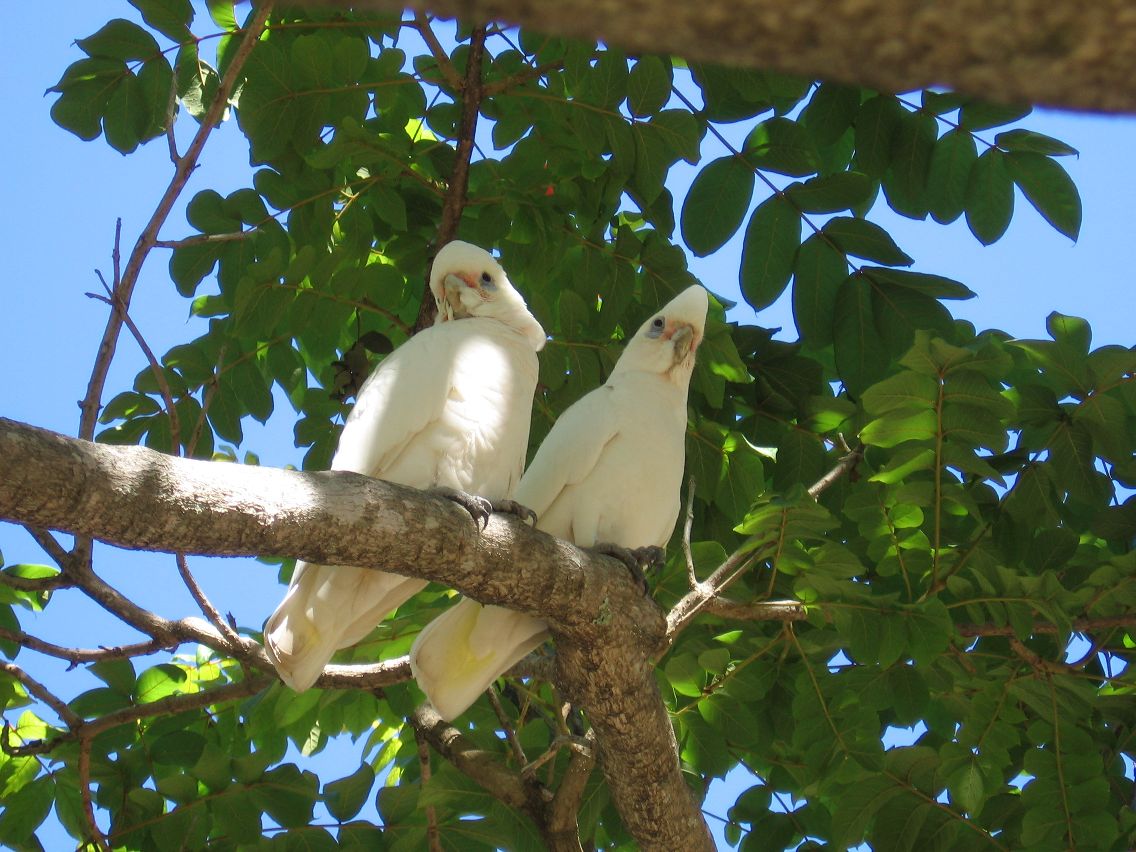 Andrew had to climb a tree to get this shot of these white birds (whatever they are)
Nathan holding the board like a pro
The three of us on our scenic drive. We vowed to return to Border Ranges National park (hopefully with a 4WD vehicle)
Here we are back in Byron Bay. The order always manages to get messed up... owell!