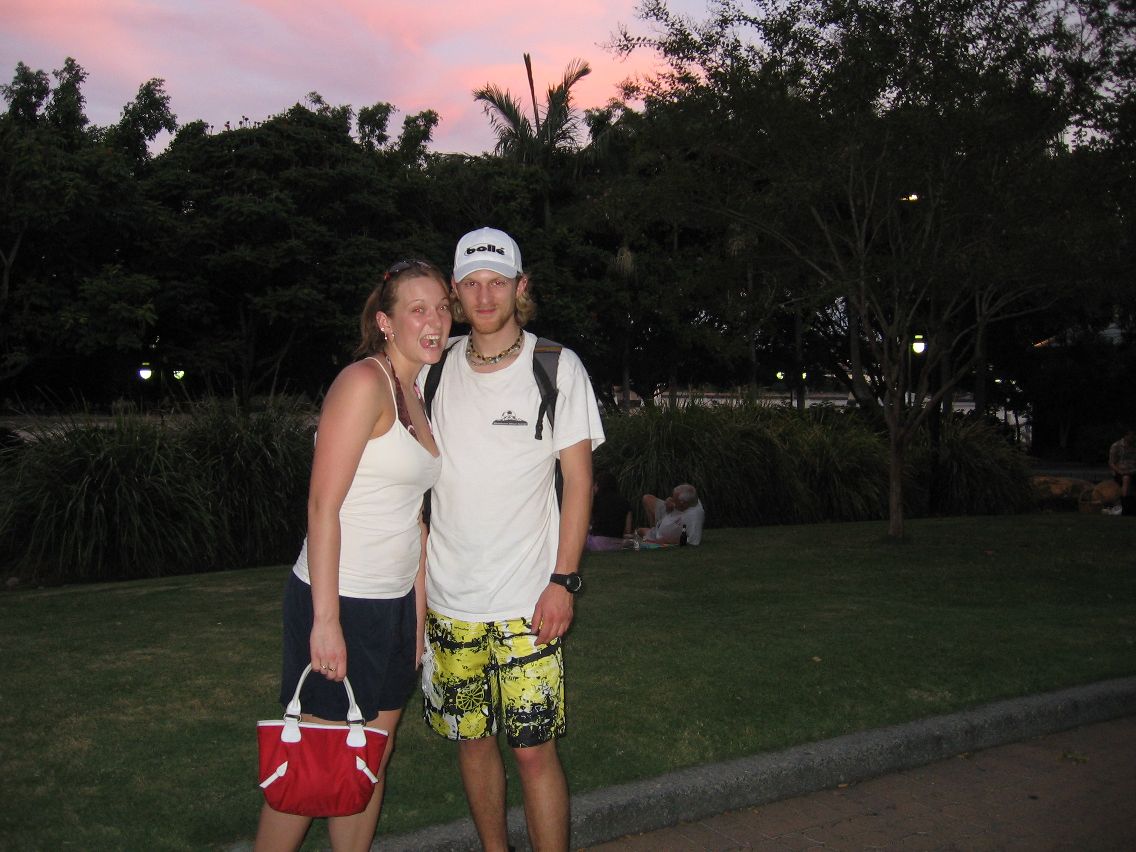 February 23, 2006

So we finally found a place, and its sweetass! Its a 9 bedroom house, newly renovated, really nice! I'll put up some pics of it next time, I forgot to bring the cable. So far we've met a few of our housemates, and they're all cool. Two american girls Kat and April (both engineers here on exchange at the same uni), one australian girl Lisa, one Brazilian surfer dude Marcelas (loves the reefer). We're eventually going to have 12 people (all students) living in the house, so its gonna be one packed party house =)

We went to the uni yesterday to check out the club fair, and joined sooooo many amazing clubs! We both want to do everything we see! But so far, Chelseas joined a soccer team (played a game last night, another on saturday), I've joined an ultimate disc (frisbee) team, a social (party) club, scuba diving club, an adventure club and (stuff like skydiving, scuba, rock climbing, etc), a students abroad club (more partying), etc. We both only need to pass the semester, which is useful because there will definitely be a million distractions.

Tomorrow its off to the beach for the first time, we're both very excited! In a couple weeks is a pro surfing competition, so we've got a unit booked for the weekend on the beach =) Hopefully by then we'll both be good enough at surfing to take home first prize! Yeah, yeah, I know I'm dreaming, but this place is like a dream.

Seriously everyone, if you can somehow find a way to drop everything and come here, you WILL NOT regret it.

Thats all for now, cheers!