Monday, April 3

Sorry for taking so long to update everyone! We've been up to lots and didn't have any pictures until now!

So last last weekend we went to a waterpark on the Gold Coast. It was pretty sweet, waterslides and wave pools =) We went on a sunday, and found out that the wave pool movies only happen on Saturday nights =( owell, it was still good.

We (Chelsea, Andrew and Dawn) spent last weekend camping in Byron Bay, which is about a two hour drive south from Brisbane. We had two beautiful days of surfing, swimming, and we decided to throw in some skydiving to complete the picture. We fell 14000 feet with a dude on our backs, freefalling for 70 seconds. It was nice. !!!!!!!!!!!!!!!!!

We're getting a bit better at surfing, but not quite ready to release our own extreme surfing movies. Byron Bay is an awesome town, its full of hippies and surfers and is very laid back. There was a big market on sunday with tons of cool stuff to buy and look at. All was well, but just as we arrived home Amigo started to feel sick. He's in the hospital now getting surgery on his clutch. He will be better soonly.

CHEERS!!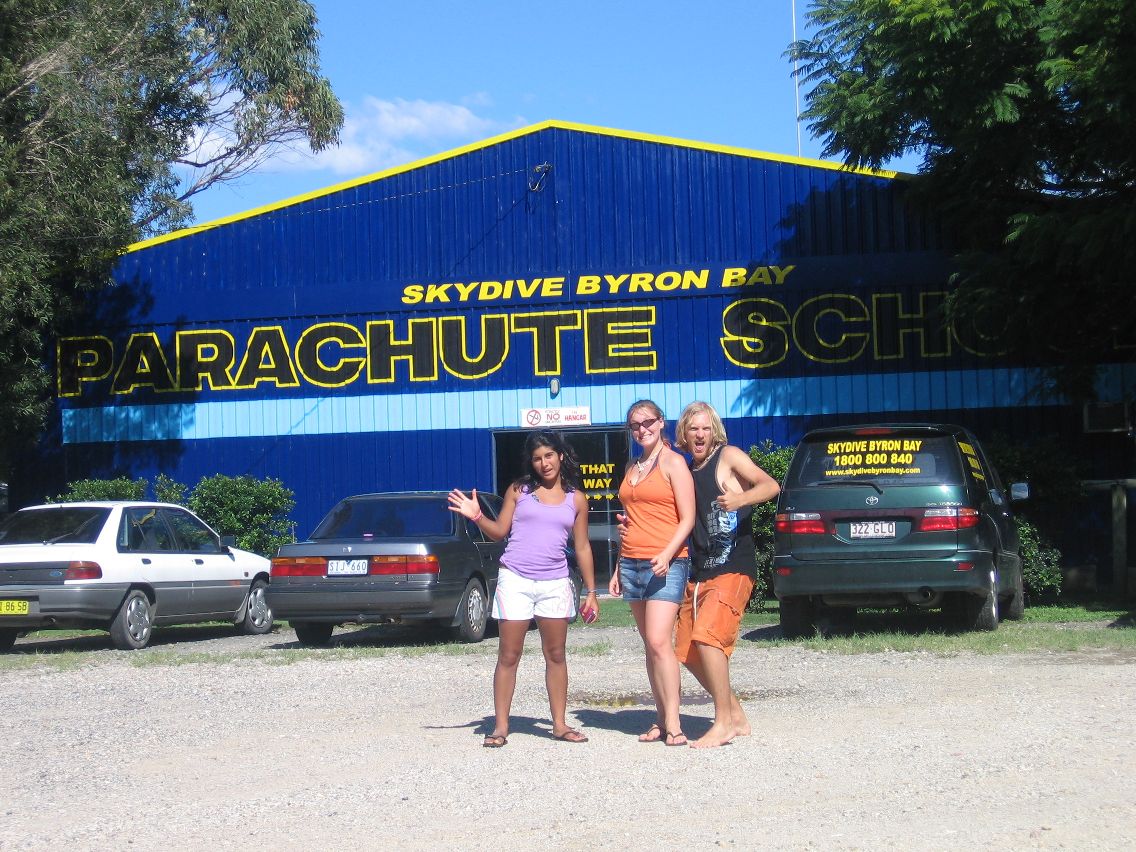 The view up there was great, we could see the entire coastline around the bay.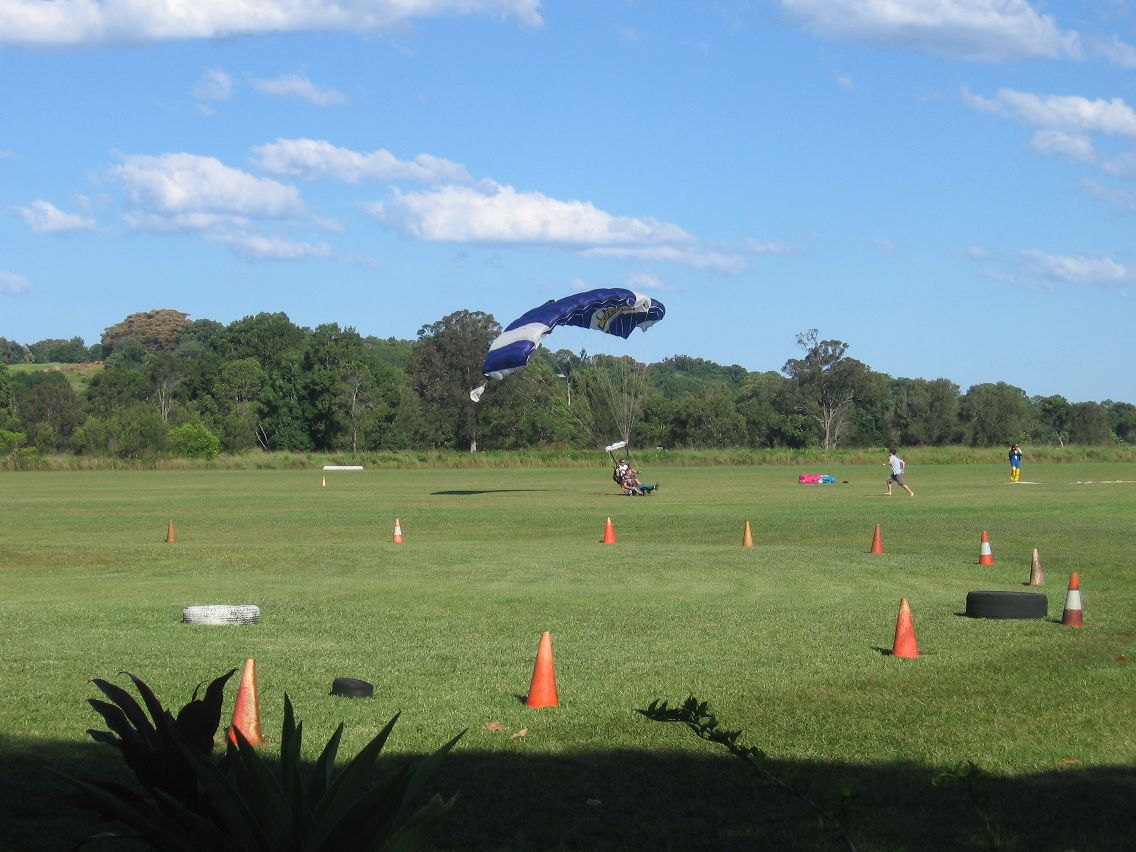 These are some other people landing. But you can't really see them, pretend its one of us.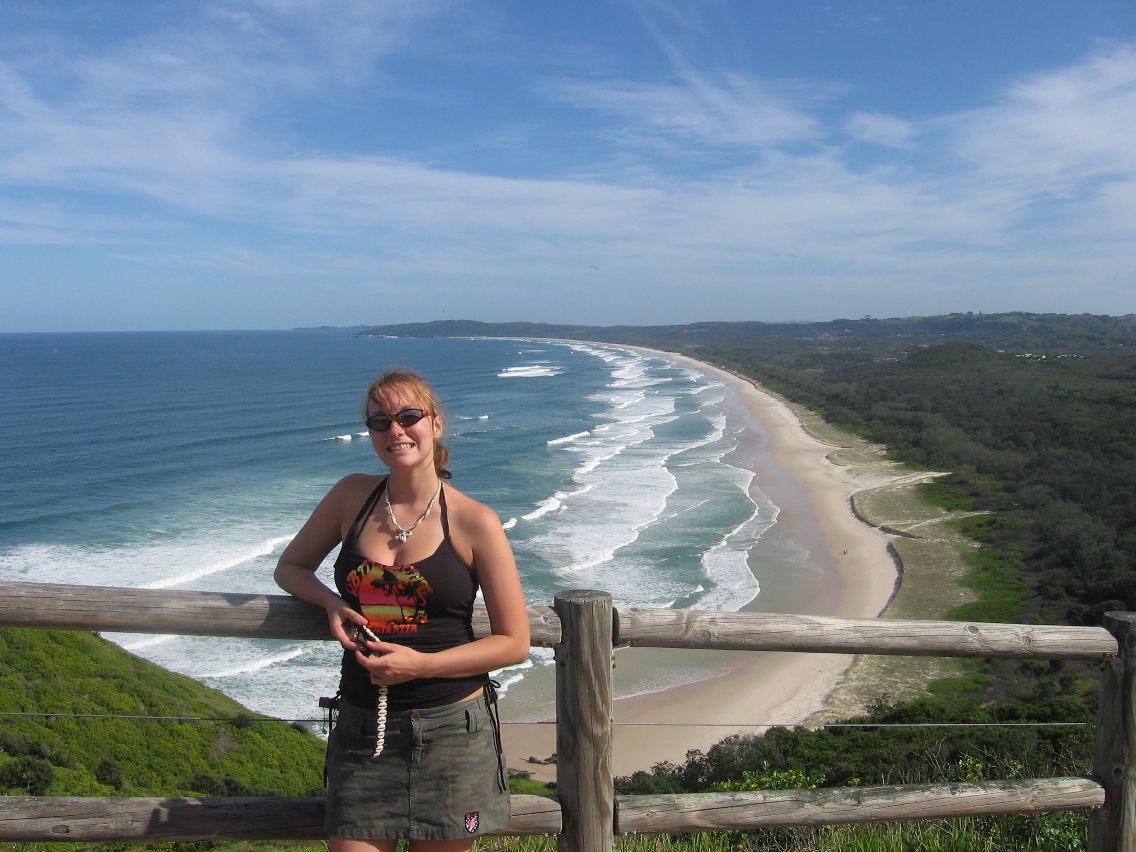 Two nice beaches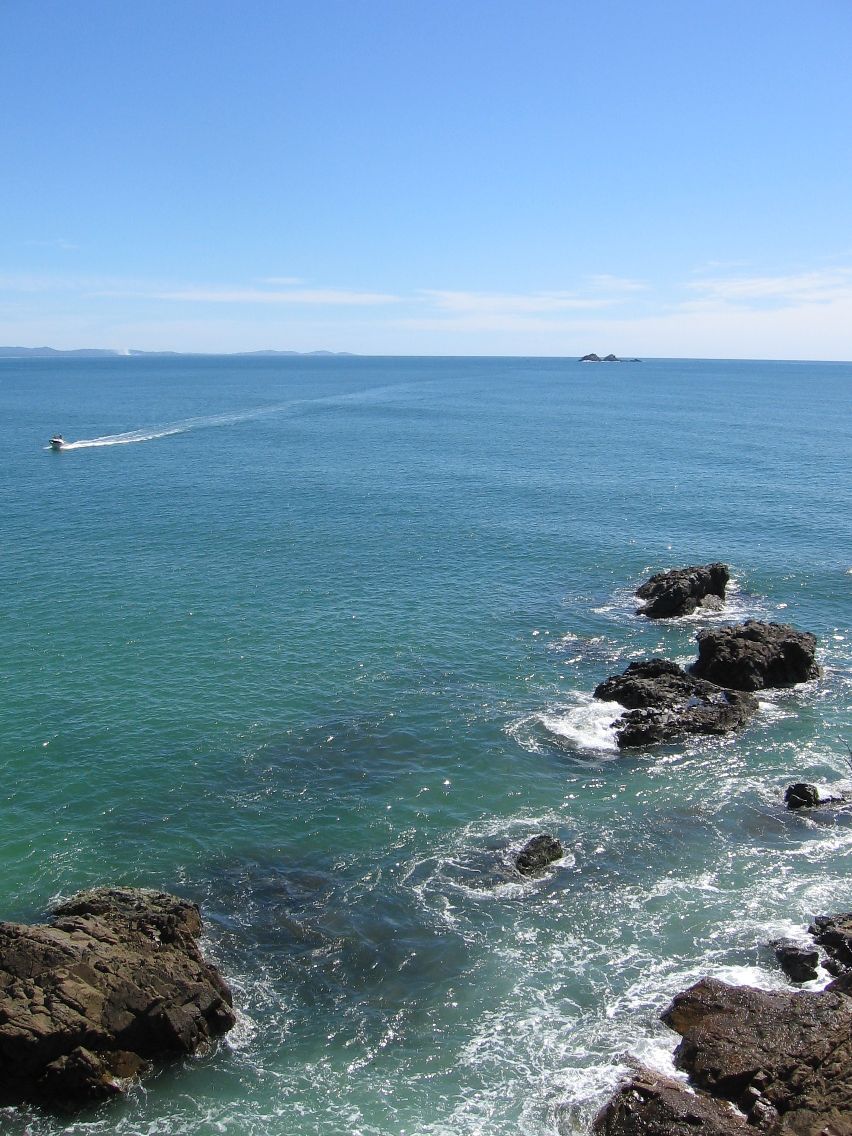 This reminded us of the rock from Lord of the Flies where Piggy smashed his head.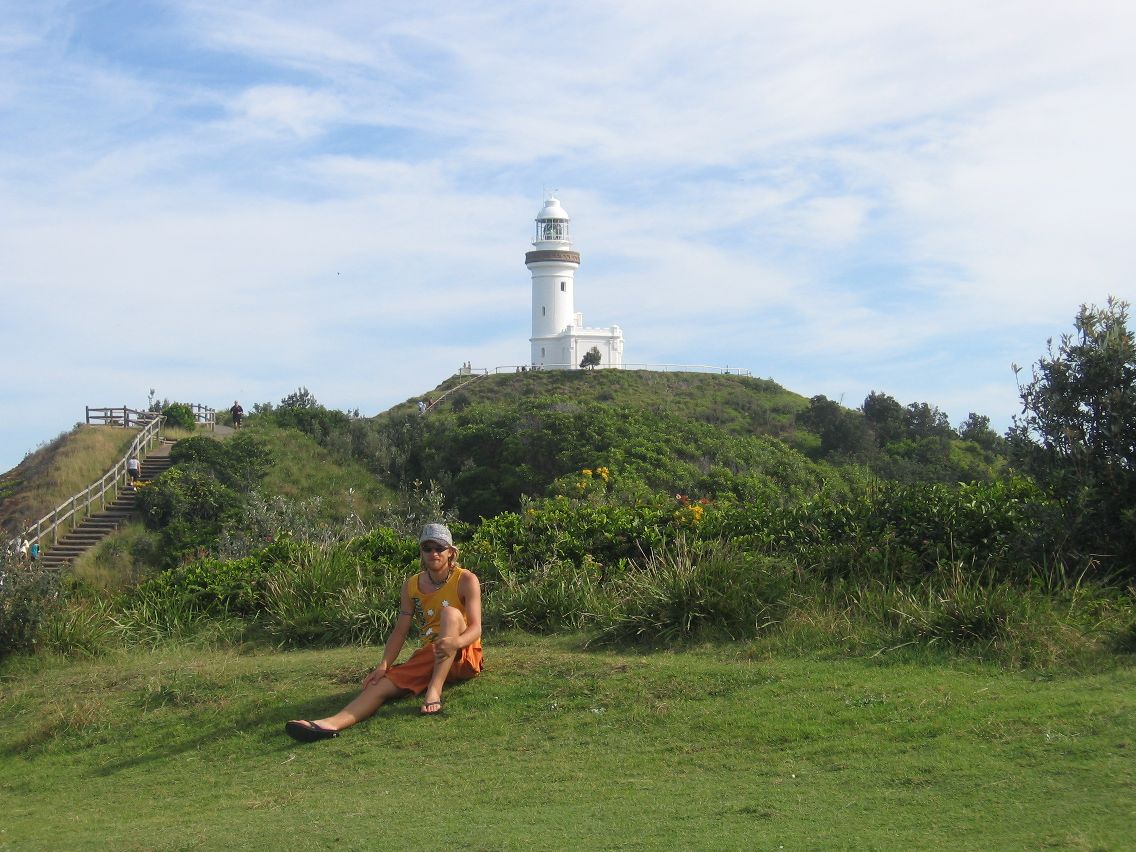 Chillin on the cape yo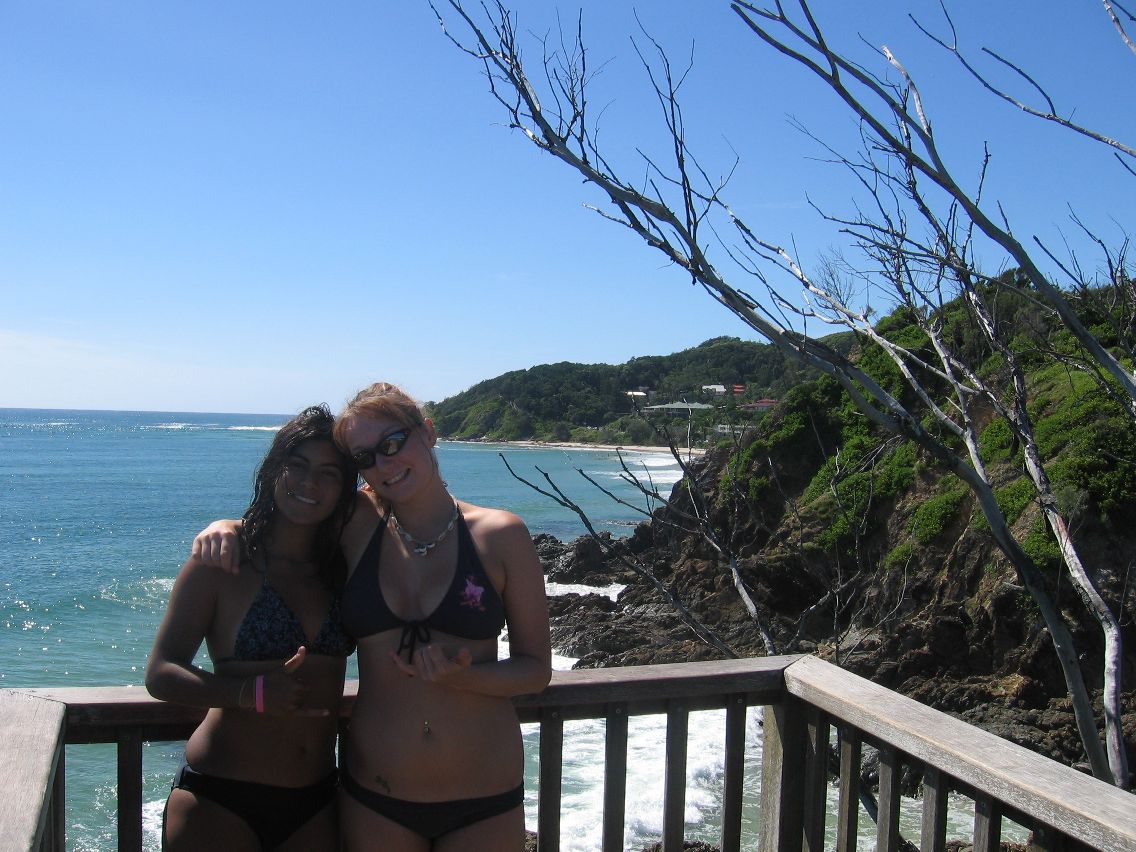 We are definitely going back to Byron Bay sometime...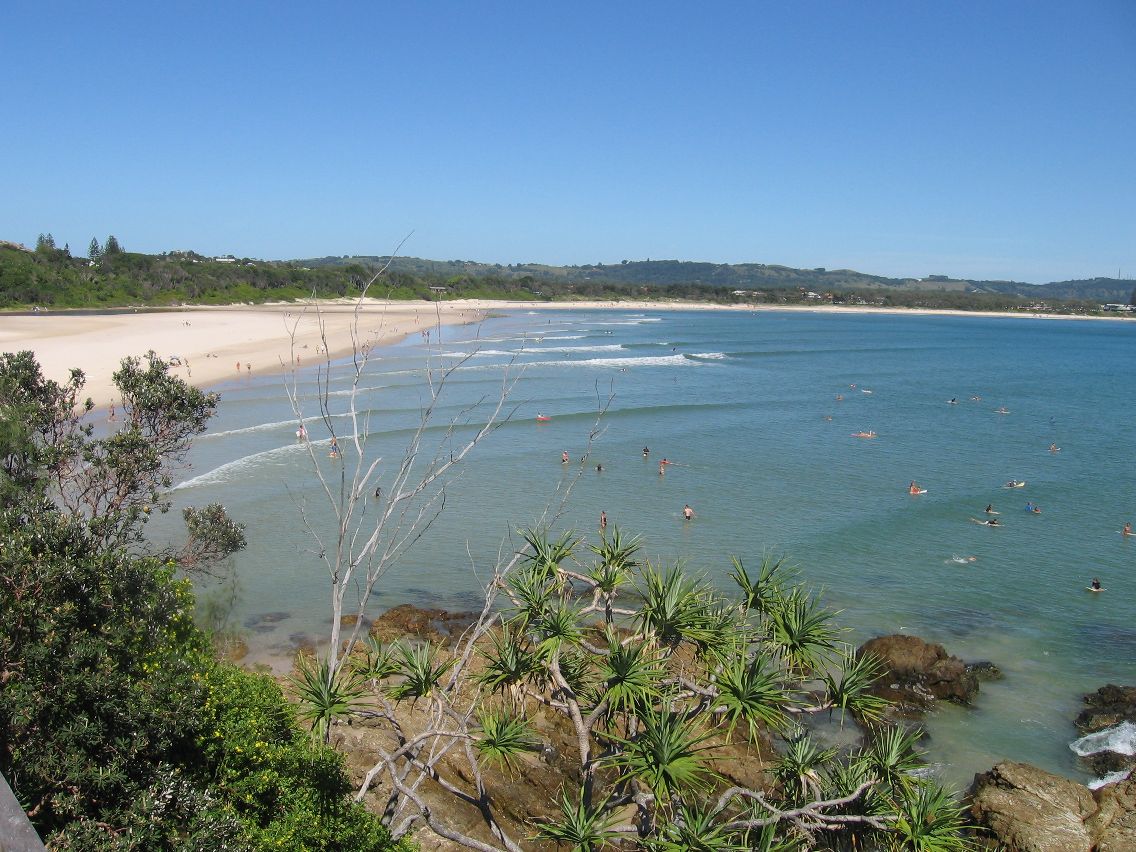 Chelsea and Dawn are surfing somewhere out there...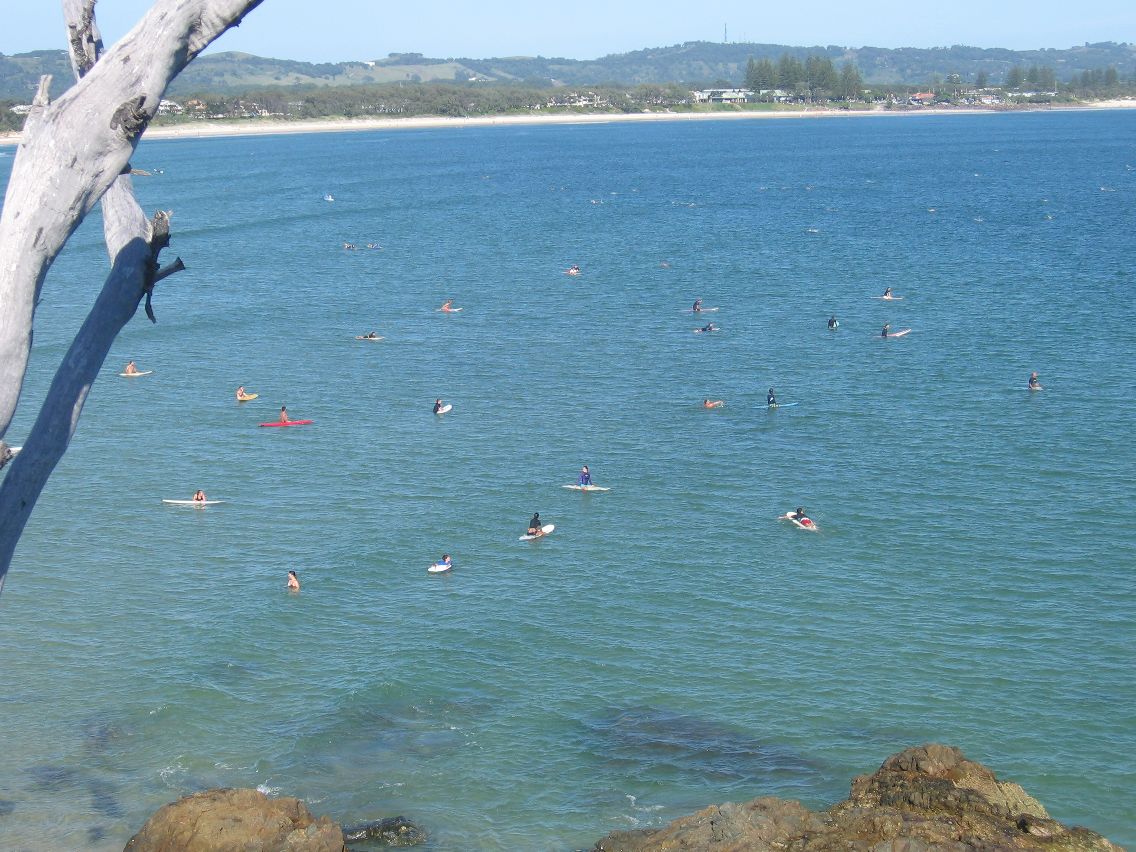 you can see them better in this one...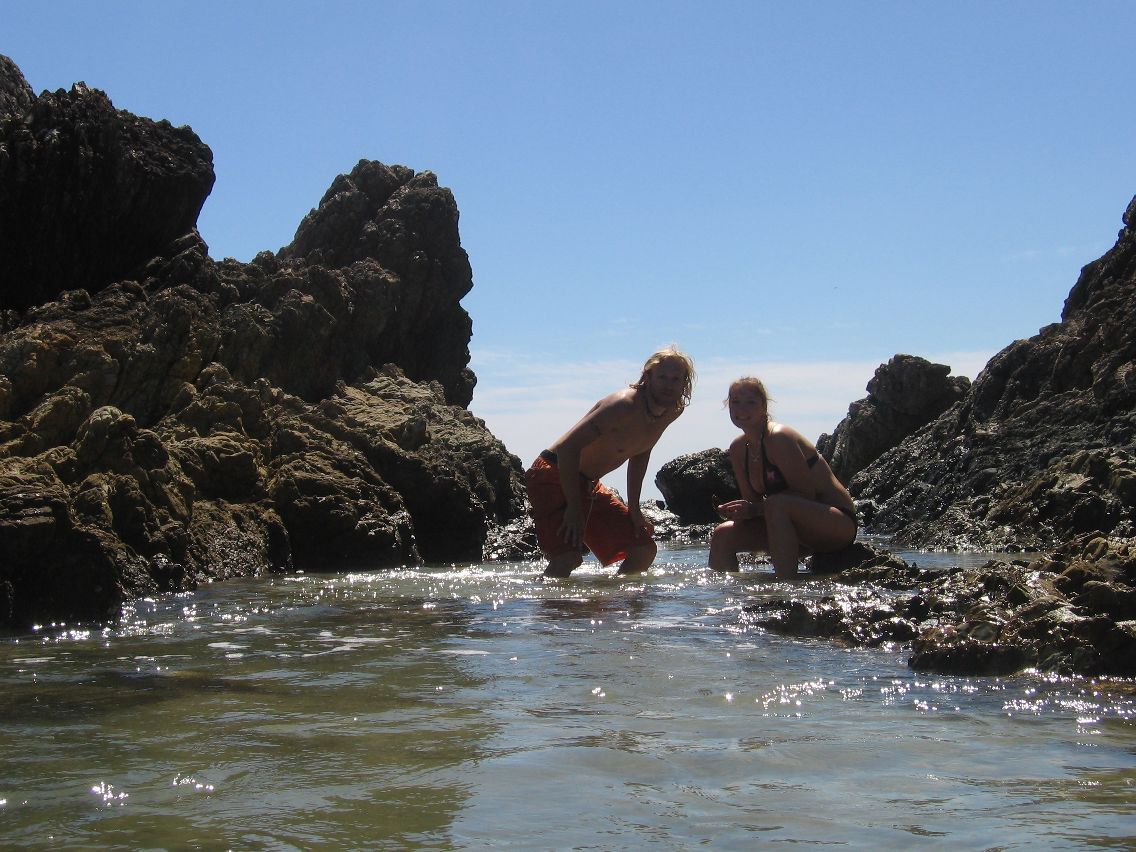 I reckon that's nice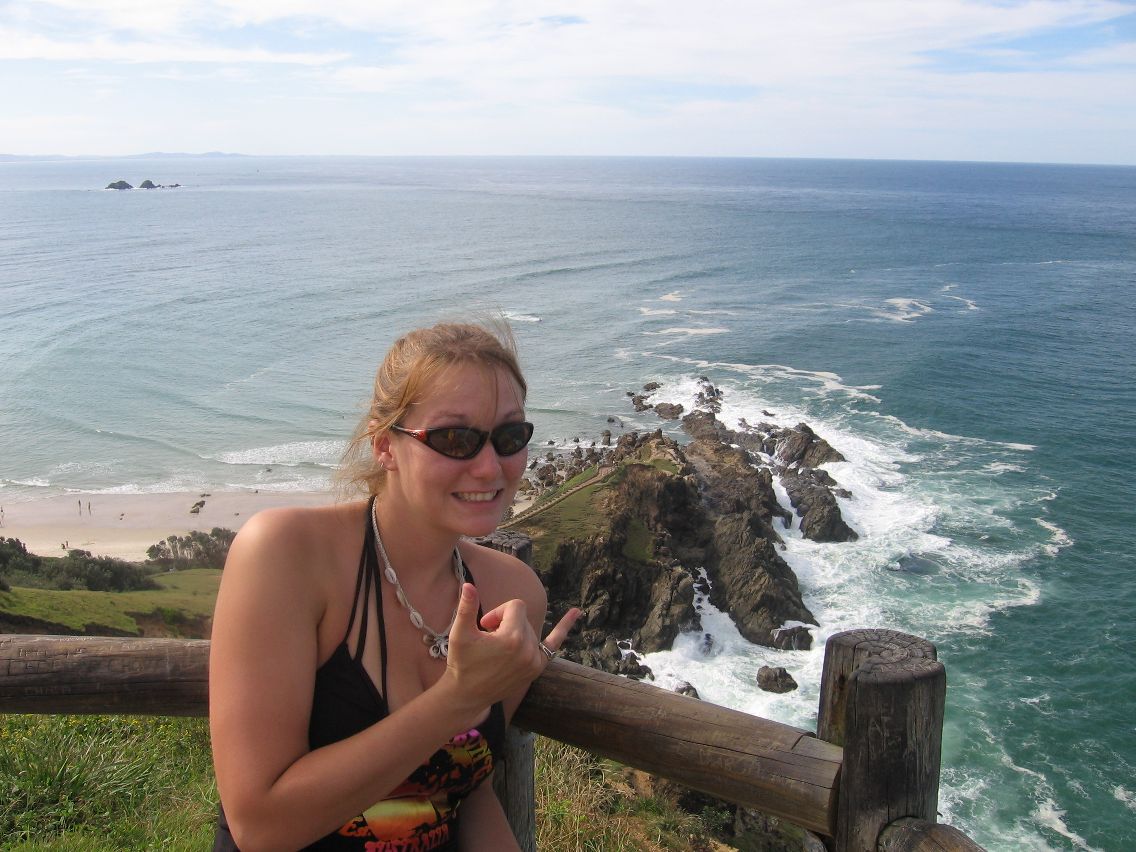 The most easterly point of Australia! ROCK ON!