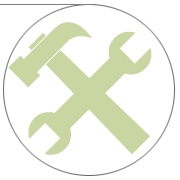 hand?y?man

also handy man

(h

n

d

-m

n

)
n.
A man who does odd jobs or various tasks.
n.
A man who does odd jobs or various tasks.
WELCOME TO BOB'S REPAIRS WEBSITE
Thank you for taking the time to stop by.

I consider myself to be a "Jack of all trades". That means I can perform all types of home repairs. I especially enjoy working with all types of wood. Also known as Carpentry. See the Contact page for pictures.
More then Carpentry I can fix many household appliances alot cheaper then calling a specialty service person for that appliance. I have repaired hundreds of computers for clients in the area that have been told buy the "BIG GUYS" the machine is useless or will cost to much to repair. From Virus removal & Operating System repair to Desktop Publishing and File Recovery as well as Website Design (I created this site from scratch).
In no particular order I have successfully completed these types of jobs - Custom Decks & Arbors as well as blueprinted or kits, Glass replacement, Roofing, Siding, Concrete, Asphalt Sealer, yard waste disposal, Additions for living and storage, Security setup & Install. I also do commercial work. I have contracted with several large chains (Dollar General, American Access, Wal*Mart) to repair items such as ceiling tiles, Door replacement, vinyl tile repair, Display setup and repair, painting to name a few.
Whether your a homeowner, a realtor, or a commercial business, give me a call and see how I may be able to save you time and $.
I NOW OFFER POWER WASHING FOR ALOT LESS THEN YOU MAY THINK.
If your wooden fence has turned green over the years, a good powerwashing
can renew the fence and bring it back to it's original look.
Please contact me for your
FREE DEMO including a FREE ESTIMATE.
VISIT THE CONTACT PAGE FOR IMAGES

I am based in Jackson TN



:




Tel.

:: 731-803-1784


Fax

::

email for Fax number
Email

::

Click to send email
.
Please email a message including your name, number and best time to call.




Bob's Repairs & Design
Serving Jackson Tennessee Metro
and surrounding areas
Click to send email






Visitors Tracked by extremetracking.com