For AM - Talking House v5.0 Radio Transmitter set to 100 mW on 1620 Khz
Antennas
On Am 1620 we use an indoor wire antenna and the ground from the home wiring
On Fm 88.1 we use a dipole wire antenna stuck to the wall inside the house.

These are temporary solutions for transmitting and are not ideal ways of effecienlty sending our signal out onto the airwaves, hopefully before the snow flies we will have installed tuned antennas for both transmitters to better serve Rockhouse Fork Road in Busy Ky. In the future we plan to add 2 more signals to the airwaves, one on 172 Khz Longwave and 13.575 on Shortwave when funds allow it.

We try our best to cover our small road (one lane with no outlet) while staying under FCC approved power levels which means we MIGHT cover a few houses out of at least 11 homes. If you have trouble hearing our station, send us a message on
Facebook
or an
Email
and let us know you have trouble hearing
Blue Bucket Radio and we will try to work out a solution. Some poor reception problems are cause by poor radio sensitivity or surrounding objects in the home.
Sometimes going out to your car and listening on a car radio does a better job than some portable or table top radio's in the house, outdoor tv/fm antennas make a big difference when connected to a good table top radio or home stereo system.
Look for some tips on this page for impoving reception on AM/FM radio's including lists of some great radio's that are proven over time to be great perfomers.
Thanks for checking out this page and return at a later time for more information.
Blue Bucket Radio 1620 AM Serving Rockhouse Fork Road for three years with music and talk.
Our Radio-Locator (FCC Linked Database) zip code search for
vacant channels.

Improving Reception of AM Signals (530 Khz to 1700 Khz)


CCrane Checklist
for causes of bad reception on AM Radio
RadioLabs
Boost AM Reception
Dynamite antenna for AM Radio -
DIY
Blue Bucket Radio
Awaiting New Address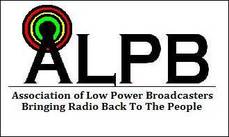 www.part15.us
*
UPDATE: March 8th 2017 - We are moving to another county across Kentucky, station will remain off the air until further notice.
Just in case some listeners missed it, 89.7 FM has moved to 88.1 to avoid possible interference to a college station on 89.7 FM.
Blue Bucket Radio is licensed by rule and must not cause interference to licensed stations on any broadcast band but must accept interference from other staitons that could hamper our listener ability to receive our signal.