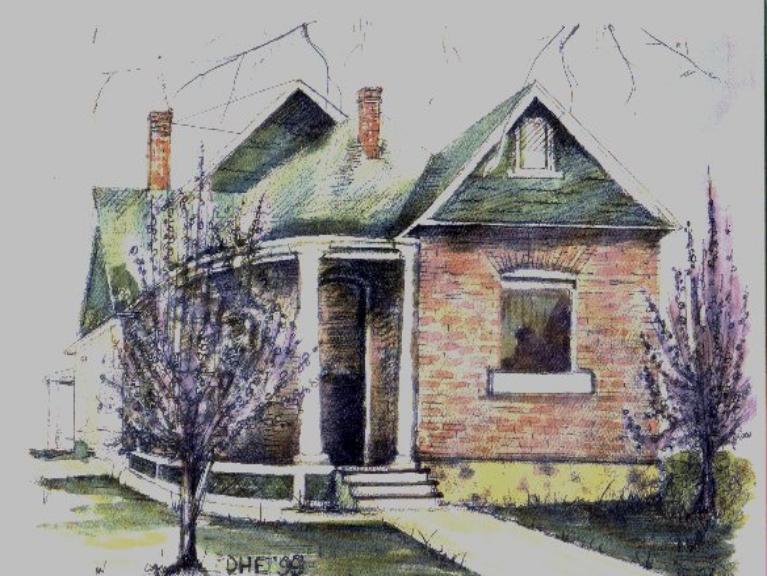 HUBAND HOUSE IN NORTH OGDEN, UTAH (Circa 1911)
Watercolor by Drew Huband Ellsworth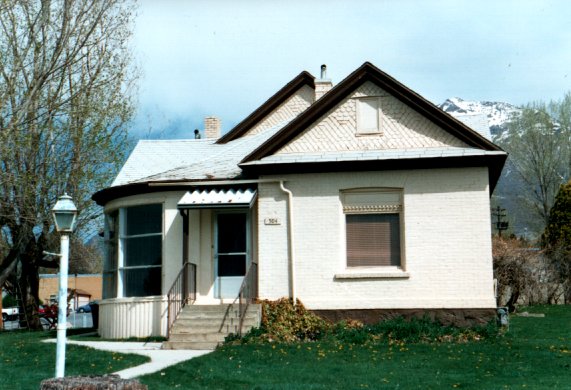 HUBAND HOUSE ~ 1996
This is the Huband family home page. I hope to include a history of the family,etc. Our family had its origins in England. The family is of ancient extraction and held land and titles in Ipsley. My great-grandfather William Perry Huband immigrated to the United States with his family in 1869.
INDEX TO SITE:
FAMILY TREE
Hubands of Ipsley
Dugdale's Antiquities of Warwickshire
Histories:
William Perry Huband
Heber Albert Huband
Heber Huband was also noted in a 1904 publication "Progressive Men of Idaho." The entire text of this book is available online at the BYU library and can be viewed by clicking on the link. Mr. Huband is noted on pages 228-229 of the text.
Other Links:
George's Gallery

George's Wood Painting of Huband House

George's Other Wood Painting of Huband House

Links to other sites on the Web
Rootslink


Ancestry Message Board - Huband Family


Footsteps From the Past


Huband Resource Page
---