Introduction
The 2002 Australian National Irish Dancing Championships was organised by the AIDA Vic Branch, and held at The Camberwell Centre, Camberwell Road, Camberwell, Victoria from Wednesday 2nd to Sunday 6th October 2002, inclusive.

This competition, as with all Australian National Titles, was only open to Australian dancers who are registered and have qualified in their respective state or territory. For the first time ever we ran two halls at the same time, at the same venue.



About the logo...
The logo chosen by the Victorian Branch depicts The Melbourne Arts Centre Tower, a major landmark within the city's centre. In the evenings, this spire is a spectacular site when it is illuminated by coloured laser lights. The artwork is by Rory Coughlan of RC Graphics.

Championship Sponsorship
"On behalf of the AIDA (Vic) I would like to offer visitors to the AIDA website the opportunity to sponsor one or more of the Championship sections for the forthcoming Australian Irish Dancing Championships 2nd to the 6th October in Melbourne, or to advertise in the official souvenir program of the event."

Individual Championship Sponsorship
Sponsorship is available for solo and ceili events. Your sponsorship would provide medals, sashes, trophies and certificates for competitors. We would acknowledge such sponsorship prominently in the program and by signage in the venue during the course of the selected championship. Your generosity and contribution would also be acknowledged on the official website. Sections available and relevant costs are involved by contacting the Secretary, Gabrielle Hall on (03) 95574305.

Program Advertising
You may like to advertise in the official souvenir program,an A5 booklet. Individuals, companies and corporations are welcome to make enquiries.
Rates for advertising are:
• Full page $400 (including GST)
• Half page $300 (including GST)
• Quarter page $200 (including GST)
Color extra and not all sizes available (POA)

Should you be interested in either the Sponsorship or Advertising please contact the Secretary at the first available opportunity and you will be advised of the closing dates for copy.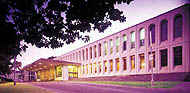 The venue - for the 2002 Championships is The Camberwell Centre. It is located at:
340 Camberwell Road
Camberwell, Victoria 3124
It is 8 kilometres from the Melbourne CBD, and 30 kilometres from the airport. There is off street car parking adjacent to the venue, and disabled access (to the Ballroom, Parkview Theatre and Toilets only). It is a non-smoking venue, with no smoking allowed inside the venue at all.

Local Information
The Camberwell retail precinct includes a fascinating market and the Rivoli Cinema. The closest accommodation is the official hotel for the Championships, Rydges Riverwalk, or alternatively the Glenferrie Hotel.
(Camberwell Centre Map Reference: Melway Ref J2 Map 59)

Accommodation
The Official Hotel is Rydges Riverwalk.


| | |
| --- | --- |
| Address: | 649 Bridge Road, Richmond Victoria 3121 |
| Phone: | 03 9246 1200 or 1 800 339 436 (tollfree) |
| Fax: | 03 9246 1222 |
| Email: | [email protected] |

Their website says the following:

"An enticing, multi-dimensional city, Melbourne is sophisticated and quirky, cosmopolitan and conventional, historic and contemporary. Melbourne has a unique diversity, vitality and ambience that positions it as one of the world's great cities. And only minutes from the City Centre is the suburb of Richmond, renowned as one of Melbourne's best bargain shopping precincts.
"A picturesque setting overlooking the Yarra River sets the tone for Rydges Riverwalk - Melbourne. Built around a central courtyard, the hotel features a choice of bright, elegant guestrooms, ranging from spacious Courtyard Rooms to two bedroom double-storey Townhouses. Whether taking advantage of nearby shopping in Bridge Road and South Yarra, or enjoying an event at the MCG or Melbourne Park, Rydges Riverwalk - Melbourne offers a relaxed atmosphere far removed from the frantic pace of the city, yet only 4 km away."
FEATURES AT A GLANCE
| | |
| --- | --- |
| • | Only 4km from Melbourne's CBD in the city's east |
| • | 93 contemporary guestrooms, including spacious Courtyard Rooms and two-bedroom Townhouse Apartments. |
| • | All feature in-room video entertainment and STD/ISD direct dial telephones, hairdryer, iron and ironing board. |
| • | Kitchen and laundry facilities are a feature of the Townhouses and Studios. |
| • | Close proximity to Melbourne's fashionable shopping districts, the MCG, Melbourne Park, and Melbourne's famous parks and gardens. |
| • | Fresco Bar and Grill. |
| • | Tracks Bar |
| • | Recreational activities include a jogging and cycling track and riverside walks. Mountain bikes available for guests. |
| • | Guest laundry and valet service. |
| • | 24-hour reception and room service. |
| • | Complimentary undercover security parking. |
| • | Express checkout. |

Recreational activities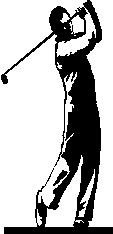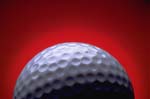 "Golf Day"
After a very successful inaugural Golf Day last year in Adelaide, the 2nd AIDA Championships Golf Day will be held this year at the RACV Country Club in the beautiful Yarra Valley. Check the Golf information page by clicking on the golf ball!

Tickets & Program
| | |
| --- | --- |
| Admission | |
| Adults - Weekly: | $60 |
| Child/Student - Weekly: | $25 |
| Adults - 2 Day pass: | $25 |
| Adult - Day pass: | $15 |
| Child/Student - Day pass: | $6 |
| Seniors Card/Aged Pensioner - Day pass: | $8 |
| Program: | $12 |
All of the above prices are GST inclusive.
Tickets will be available from 9am on Tuesday 1st October.

Adjudicators
| | |
| --- | --- |
| - for the 2002 Nationals will be: | Collette McAllister ADCRG - Leinster, Dublin |
| | Kathleen Clifford ADCRG - Coventry, England |
| | Tony Nolan ADCRG - Limerick |
| | Chris Ryan ADCRG - Cork |
| | Kathleen Maquire ADCRG - England |
| | Mary McElroy ADCRG - Dublin |
| and the musicians will be: | Gerry Conlon - Glasgow |
| | Seamus O'Sullivan - Glasgow |
| | Mike Shaeffer - USA |

Entries
Entry Fees are: (inc. GST)
| | |
| --- | --- |
| Solo - | $35 |
| Ceili & Figure - | $6.60 per team member |
Closing Date for entries is Wednesday August 28th, with the exception of Western Australia whose entries close on Wednesday September 4th. Results will be for sale at the conclusion of the presentations of each section.

Conditions and Rules for Entry
These Championships are run under the rules and regulations of An Coimisiun le Rinci Gaelacha and the Australian Irish Dancing Championships, and by entry into these Championships you are agreeing to note the following rules and to comply with the regulations herein mentioned.

1. The 2002 event is open to residents of Australia only.

2. Entry to these Championships is through registered teachers only. No entry will be accepted from individuals.

3. Only dancers who have qualified for entry through the criteria set down by the Australian Irish Dancing Association will be eligible to compete

4. The adjudicators' decision is final, and no correspondence will be entered into.

5. Video and movie equipment is banned from use during the course of the Championships except during prizegiving ceremonies. AIDA members are aware of these rules and can apply for permits where required. Offenders will be removed from the Championships.

6. Full costume must be worn by all prize winners during the presentation of awards.

7. Instructions of stewards and official personnel must be complied with at all times.

Merchandise
- will be available to take home a souvenir of the 2002 championships! the items available will be:

| | |
| --- | --- |
| Polar Fleece Jacket with logo: | $50 |
| Lycra t-shirts with logo: | $26 |
| T-Shirts with logo: | $22 |
| Mugs with logo: | $10 |
| Drink bottles with logo: | $6 |
| Caps with logo: | $15 |
| Calypso bag with logo: | $15 |
| Pens with logo: | $5 |

Celebration Party (Craic)
- is to be held from 8pm to 12 midnight on Sunday night, 6th October, 2002, at the Camberwell Centre. All welcome. We will be utilizing both halls, the larger one to hold a Ceili, and the smaller one to hold a disco.

The tickets will be $25/family of 2 adults & children or $10/adult, $5/child.
The tickets will gain you entry to both venues.
The Comhaltas Musicians will be at the ceili and Fox FM's Stick Marebo will be the DJ at the disco.

Teacher's Reception
- is to be held at Rydge's Riverwalk - the official hotel, on the evening of Tuesday 1st October. The dinner is in the Central Courtyard Marquee at 6:30pm. After dinner the hotel bar is open until 1am.

AIDA Home