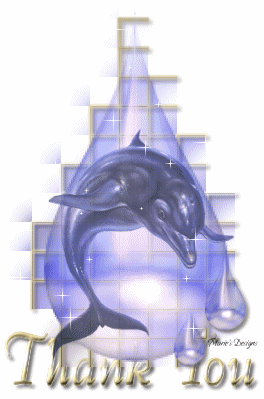 My fave intelligent, beauty and sensitive pets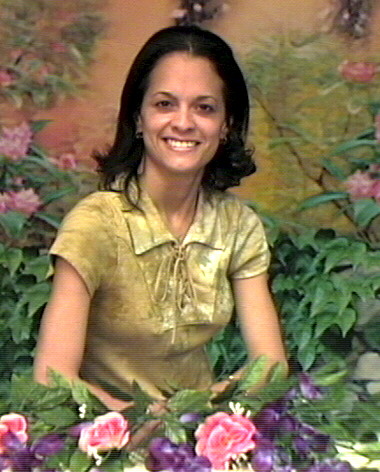 lejandraenríquez Vázquez




---


Birthday: May 6, 1979
Star sign: Taurus
Bithplace: Puerto Rico(Island of the charm)
Heights: 5'4"
Hair: Dark Brown
Eyes: Brown
High School: Miguel de Cervantes Saavedra in Bayamón, Puerto Rico
Education:
Parents: Marisel and Mario
Siblings: Sister Sue-Ellen (22), Raquel Marie (16), Younger brothers: Pierre Rafael (14) and Giorgio David (13)
Favorite Performers: 98 Degrees, Celine Dion, Ednita Nazario and Ricky Martin
Favorite Songs: "Because of you", "My heart will go on", "Still" and "My Everything"
Favorite Foods: Steak Pizza, Rice with beans and chops is native style, Mofongo with chicken to the native and shrimps are so yummmy to me!!!
Favorite Color: Beige, Blue and Rose
Favorite Sports: Volley ball and To skate
Fave Actors and Actrees: Tom Cruise, Pierce Brosnan, Michelle Pfeiffer, Sandra Bullock and Julia Roberts
Favorite Movie: Titanic, The Bible, Mission Impossible 2 One fine day, Stuart Little 2 and E.T.
Favorite Car: Fave Flower: Rose My Platonic loves: Jason Priestley (Beverly Hills 90210) and 98 Degrees (First tenor) Jeffrey Brandon Timmons!!!!




http://www.jefftimmons.com



To My Darling:
Jeffrey Brandon
Your love is the best gift I have.:
I treasure it more
with each passing day.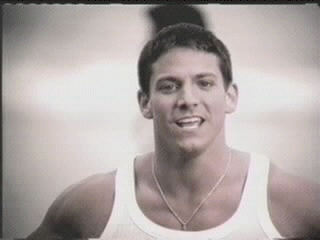 I find my self
discovering more reasons
for loving you.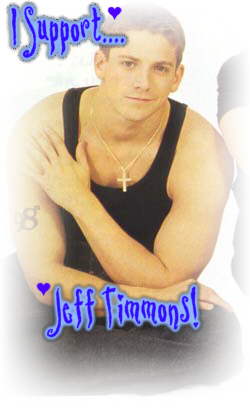 You are my best friend,
my lover, my confidant.
You are my happiness.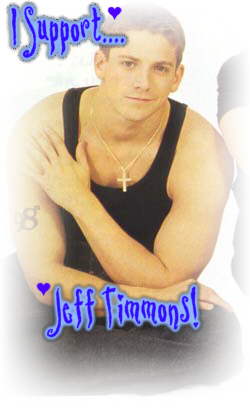 I feel closer to you with each year
we are together,
You are so precious to me.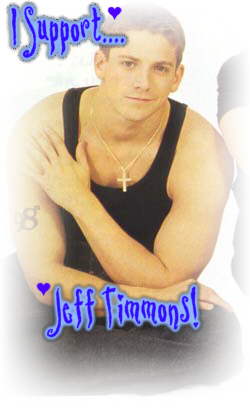 I thank God every day for you,
for your love,
for the beautiful life we share.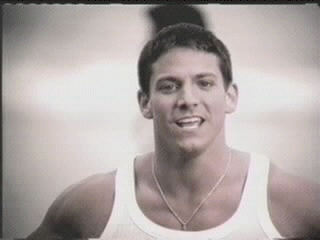 I have chosen you.
and you chosen me
for the rest of our life.

My Biggest Vacation: Walt Disney World and London!!
---
Book:
1. The Bible
2. Conversation with God by Neale Donald Walsch
Send me at:

[email protected]
Link fave:MY FIRSTLY PAGE
MY WHISPER THAT WAY PAGE (TIMMONS)2004
98 DEGREES BAND'95
MY FACE-PIC PAGE
WALT DISNEY WORLD 2000
MOTIVACIONES
THE LORD PRAYERS
MY PAGE
MY PAGE
MICHELLE PFEIFFER
MY FACE-PIC PAGE
HOTTER THAN FIRE (TIMMONS)
JEFF TIMMONS PAGE
JEFF TIMMONS PAGE
JESUS POEMS
MAY "ESMERALD"
Color of Patience,
Pratical and Sincere
is time
to Plant
seeds...
of flowers,
friendships
and
goods deeds.
Angel of God,
my guardian dear,
to whom God's love commits me here,
ever this day,
be at my side,
to light and guard,
to rule and guide.
Love Poem for our God
The love of God reaches deep and wide.
Who can measure his everlasting love?.
His truth gives us knowledge and hope.
His pure love redeems us from sorrow.
God gives us white robes and pardons all.
For his love, we will bow before our Savior.
Praise and glory for his gift of life and mercy.
All praise to the Father, Son, and Holy Spirit.