Ahmed Hassan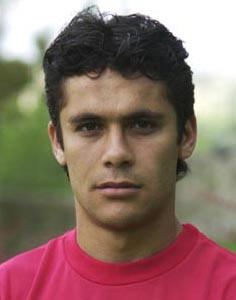 Ahmed Hasan (born 2 May 1975) is an Egyptian football player. Currently playing for Beşiktaş (Turkey) and the Egypt national football team.
He started his professional football career at 17 and was 20 when he was chosen to play in the Egyptian national team. At 22, Hassan joined Turkey's Kocaelispor team. After playing at Denizlispor and Genēlerbirliği, he was transferred to Beşiktaş in the 2003-2004 season.
Ahmed Hassan has played in six African Cup of Nations championships for Egypt, winning the competition twice, first in 1998 and again in 2006. He missed a penalty kick during the final game, but made up for it as the first striker in the shootout to help Egypt win the 2006 title. During half-time of the final game in the 2006 edition of the African Cup of Nations, an announcement was made that he was chosen as 'Best Player of the Tournament'.