The 00th Marihuanathon is born open to all types of participation, with the ultimate goal of adding a little speck to the Mountain of claims for the legalization of cannabis. We will make this mountain big enough to bring on an adaptation of the Law to a generalized conception of "normality", burying the intolerance that has turned cannabis into a clandestine plant illegal all over the Globe.
How to participate: Participating
This open proposal invites you to be a part of it with a work of art in any type of format. But we don't just count on your brains. Your hands and a little bit of your time will also be useful for the legalization of cannabis. You too can launch air raids with our most powerful mass communication weapon: the Flyer, which you can download, print, photocopy, fold up and throw in the air as many times as you want from any window - the higher the better. Our message will ride the wind to wherever destiny takes it, and on landing will release its intelectual load among those of us who feel identified with the anti-prohibitionist movement.
Donations will also be welcome as this would allow the Team to expand the production possibilities with more solvency.
Artwork in physical format will be exhibited for two weeks. Performances and films shall take place in accordance to a program that will be prepared for the two Marihuanathon weeks. Once ready, the program will be released via all the possible media, including the Flyer, as soon as we have an approximate number of participants. There will be discussion panels on cannabis-related issues.
Participants will have the chance to vote for the artwork when they buy tickets. On the last day of the Marihuanathon, we will make a special draw with the tickets (through the "innocent hand" method). The prize will be the winning (most voted) artwork. The money from the tickets will be donated to A.M.E.C. (Madrid's Association for Cannabis Studies) in appreciation of their work defending our freedom.
The winner of the Democratic Concourse will recieve the HousePlant's aRtivism First Prize, a complete Closet for Indoor Growing at home.
Practise the Art of Origami with the Different Flyer Models

the Literary Artistic and Psiconautic Club Amargord is in
C/ Torrecilla del Leal nº 32, in Lavapiés, Madrid
Asociación Madrileña para Estudios del Cannabis
C/ Salitre 23 , in Lavapiés, Madrid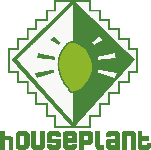 House Plant was the First GrowShop openned in Spain
in C/ la Palma nº 42, in Malasaña, Madrid
17th June Energy Control will analize your Chemical Substances