This is a picture of the crew for Miss SuSu taken in Aug 1944 at Fairmont Neb.where they took their B-29 training. Robert Casseday is the 3rd from the Rt sitting down.




Hi,I am Robert Casseday and I hope to be able to tell you a few stories about the 504th and about the B-29's. I served in the Army Air Corps from July 1942 to Nov 1945. I was stationed on Tinian from Dec 31,1944 until Oct 20th 1945 and completed 35 mission for a total of 483.2 hr of flight time. Most of the mission that I took part in were over the mainland of Japan. I will be sharing some of these experiences with you in my other pages.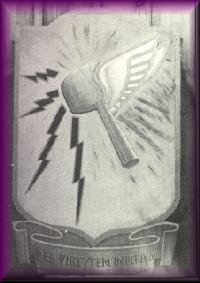 The Emblem of the 504th Bomb Group
The Flying Hammer was designed by Gen Martin. He was the Squardron commander for the 421th at the time. He later become the Group commander.


The 504th Bomb Group had 2 squadrons instead of the normal three squadrons. One of the original squadrons, the 393rd, had been tranferred to the United States fro a highly classified mission. It became the nucleus of the 509th Composite Group, the first military unit in the history to drop a nuclear bomb in combat.

The 504th, led the 20th Air Force's 313th wing in all Japanese Empire mining operations. The code name for this awesome operation was "Operation Starvation". The Group received a Presidential Unit Citation for this operation and another for the deadly and damaging mission to Yokohama on May 28, 1945..

Without the 3rd squadron, the 504th was meeting full three-squardon mission requirements and was putting as many aircraft in the air and bombs on target as other 20th Air Force three-squadron groups.

Mid June of 1945 the 680th joined the 504th bomb group bring them up to the 3 squardons.
The 504th's prisoners of war, of which there were only 18 known to have survived capture and the harsh and inhuman Japanese treatment, Knew that all prisoners were to be immediately executed the moment Japan was invaded.

THE 504TH HAD THE DISTINCTION OF DROPPING THE LAST WEAPON OF WORLD WAR II ON AUG 15,45-THE DAY THE WAR ENDED!




The Emblem of the 421st Squardon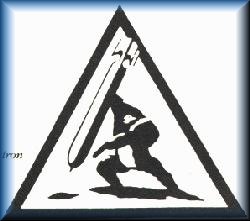 The Emblem of 398th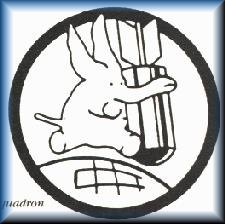 The Emblem of the 680th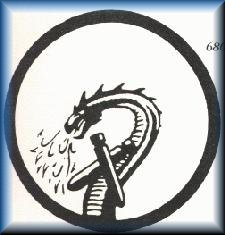 CLASSIC WEB SITE AWARD OF EXCELLENCE BY HOME BASE CENTER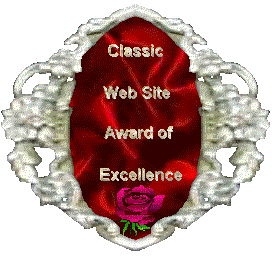 Have a minute, Drop me a Line.

[email protected]

FeathersMy Nieces Home Pages Be Sure To Check Them Out.













Home Base Center
---
This page hosted by
  Get your own Free Home Page