Credits



Jazzbo?! Who dat??
Well, there's been an underwhelming demand from agents for a book tour to accompany this e-zine, so the author remains anonymous. The reason for even starting this e-zine came from wanting to give credit to an unknown and unheralded band that led to a life in the entertainment industry .. as opposed to life in San Quentin, as it coulda been! This site was not meant to accumulate kudos for the Editor, but to rightfully honor the band that started him on this road. (The shadowy figure surreptitiously gathers his cloak of invisibility around him and skulks off into the night.)

Borrowed, begged and pilfered pictures from pals:

"Covert" Carl got me started on all this by e-mailing some pics he'd been rat-holing all these years. See, you S.O.B.! See what you started!

Then, Bob Halpin .. the Jedi Master of pachinko .. had a bunch he'd been saving, and he sent those in for all to enjoy.

Then, "Covert" Carl sent me some more pictures -- of me -- that were so embarrassing that they did not make the final edit .. I'm the editor .. into the permanent "out" basket. Does anyone remember "clam diggers"? Who was responsible for the BX carrying those??!! "Day-o ... eesa .. day-ay-ay-o .. daylight come and me wann go home .." How mortifying!

Mike Meloon found some old photos of Washington Heights landmarks and sent them in. Welcome to the newsroom, Mike!

Then, Joanie Seitz Perciballi sent in some Teen Tops band photos that brought back a lot ofmemories of how much effect Ray Clauson, leader of the band from Grant Heights/Wash Heights, had on my future .. well, if I couldn't play music for a living .. then, marketing it is almost as much fun.

Then, Bill Murray sent in some more .. and then I knew it was time to resurrect a cyber version of the old Dragon's Roar.

John Kessel was a Journalism and English teacher at Narimasu in the 60s and sent a box of old issues of the original Dragon's Roar, which were scanned .. but eventually deleted because they took up too much bandwidth. *sigh* Anyone wanna host 'em?

Also, for those of you who have seen a photo here that I may have snagged off your website,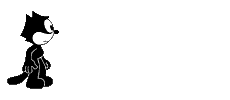 and haven't given you full credit .. gomenesai .. e-mail me & include your URL & I'll credit you. I do respect artistic rights .. and I think I covered everyone below.