Triumph's by Vignale
Vignale bodied TR-3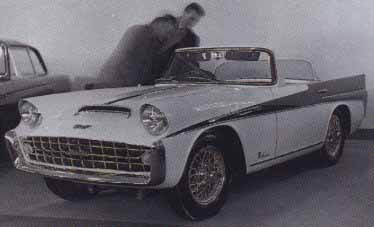 This american inspired Vignale bodied TR-3 was shown at the Salon de Geneve of 1958. It remained the only one produced.
---
[Triumph] Italia 2000 GT
From 1959 to 1963 Italias were produced by a combination of Standard-Triumph (rolling, engined chassis and components), and Vignale (body). The Italia was produced with the blessing of Standard-Triumph, but was not an official Triumph model.

Surf to the Triumph site for complete information on the Triumph Italia,
or contact Italia specialist Albrecht Heinrici in Germany.
---
1960 [Triumph] Italia 2000 Coupé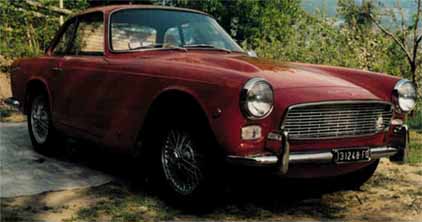 Nr. 80 of about 300 cars built. The chassis of this car was built in 1959
and was bodied by Vignale in 1960.
---
This page hosted by
Get your own Free Home Page