---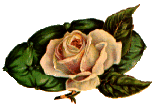 James Minge
Of Wales and Virginia
James Sr. came to Virginia and settled in Charles City Co. The name of this wife is not known. There were at least three of his children who resided in Virginia.

Hon. James Minge, of Martin Brandon Parish, Charles City Co. (now Prince George Co.), VA., came to the Colony in the 17th century from Wales. He owned the estate of "Brandon," on the James River, and made the graveyard there; he served as Clerk of [p.154] the General Assembly in 1673; as a Burgess in 1676; and was a staunch friend of Nathaniel Bacon, "The Rebel;"

Children of James Minge are:

1. James Minge 11, born 1637 Wales
2. Robert Minge born 1640 Wales
Tabitha Minge born 1642 Wale; died 1670. Married (1) Mr. Underwood,(2) Matthew Edloe.

---
James Minge II
Son of James Minge Sr
James Minge II, was born 1637 in Wales, United Kingdom, and died 1711 in Virginia. He married Amanda Harrison, born 1650 York Co. VA. daughter of Robert.

James of James City Co., served as Clerk of that Co.

Children of James Minge and Amanda Harrison are:

1. Robert Minge, born 1668; married Mary Hunt
2. James Minge III, born 1670 in Charles City, VA
3. Miles O. Minge, born 1673 Charles City
4. Valentine Minge, born 1676 in Charles City, VA, died 1740.
5. John Minge, born 1681

---
James Minge III
Son of James Minge
James Minge born 1670 VA., when did he decide to move South and with whom? He goes to North Carolina and marries Ruth Lakhers. Is he with the Minge/Harrison/Allen family movement South?

Children of James and Ruth are:

1. Michael Minge born 1695 in Perquimans Co. North Carolina; died 1741. He married Isabell (unknown)
2. Joseph Minge, born about 1698 in Perquimans Co.; died 1751 in Chowan Co. NC. He married Rachel Ward.
3. James Minge IV, born 1700

Joseph Minge married Rachel Ward, born 1705 in Perquimans Co. NC. and died 1759 Perquimans Co. Daughter of James Ward and Mary Stiball.

Children of James and Rachel are:

1. James Minge born 1721 North Carolina
2. Sarah Minge, born 1723 North Carolina
3. Annarilo Minge, born 1725; married Thomas Collins 25 January, 1742 in Chowan Co. NC.
4. Mary Minge, born 1727
5. Joseph Minge II, born 1729
6. Thomas Minge, born 1735.


---

Robert Minge III
Son of James Minge

Robert born 1668 Charles City Co. VA., and died about 1720


He married Mary Hunt, daughter of William Hunt, born 15 May, 1695 Charles City Co.; died 8 March, 1763 Buckingham, VA. Mary married (2) William Allen and (3) Field Jefferson.


1. John Minge


John Minge, son of Robert and Mary Hunt Minge was of "Weynoke" Charles City Co. VA. He served as Justice of Charles Co. as early as 1737. He married Rebecca Collier Jones, born 1735 and eldest daughter of Thomas Collier of Charles City Co. VA. She married (1) David Jones


I have seen ref. To John Minge being the son of Valentine, but I am using the ref. From Southern Colonial Families and it states that John Minge is the son of Robert and Mary Hunt Minge.


---

Valentine Minge III
Son of James and Amanda Harrison Minge

Valentine Minge was born 1637 Charles City Co. VA. He died 1740 in Surry Co. VA.


John Minge Sr son of Valentine was born 1699 Charles Co. and died 1747 VA. He married Elizabeth (unknown), they were the parents of John Jr. who married Rebecca Collier.


John Jr. and Rebecca Collier Minge had son David Minge born 1727 Charles City and died 1789 Charles City. Rebecca the wife of John was born 1728 and died 1797 Charles City.


David Minge born 1746 and died 1803 in Charles City Co. VA. He married Christina Shields a widow of Col. James Shields of York Co. Christina was born 1745 Charles City Co. and died 1814.


The children of David and Christina are:


John Minge born 1766 VA; died 1827 Sandy Point, VA
George William Hunt Minge, born 1768
Rebecca Jones Minge, born 1769
Anna Shield Minge born 1771
Judith Bray Minge born 1774


John Minge, son of David and Christina Minge born 1766 married 5 June, 1795 Henrico Co. VA., to Sarah Harrison, born Berkley, Charles City Co. and daughter of Benjamin Harrison and wife Elizabeth Bassett. It is from this line that three sons of John and Sarah came to Marengo Co. AL.


John and Sarah had ten children and lived at Walnut across the James from "Maycox". After the death of Ann Coupland Harrison, wife of Col. William Allen Harrison, their two sons, James and C.D. went to live with John and Sarah Harrison Minge at Walnut Grove. These two brothers were raised by John and Sarah and thus the family tie between the Minge/Harrison families were bonded ever closer together. James Harrison came to AL., with three of the Minge brothers.


After the death of John and Sarah, their son Collier sold Walnut Grove in 1842 to President John Tyler and his second wife, Julia Gardiner from New York, who gave the house a new name, "Sherwood Forest".


From the book "Sundial" written by Mrs. Sylvia Blake Harrison, she states that a diary written by Mary Howell Harrison reveals James Harrison meeting for the first time, a family of Allen cousins, whose grandfather was born at Clearmont, Virginia. The story reads that James Allen was a lawyer from Nashville and the son of William Allen. Now Mrs. Harrison said cousin(s) who were the other Allens?


Children of John and Sarah Minge are:


1. John Minge born 10 September, 1796 married Mary Adams. He moves to AL
2. William Henry Minge born 3 December, 1797 Charles City, VA
3. Collier Harrison Minge born 17 November, 1799 married Anna Maria Ladd, born 1806 VA. Came to AL., as their daughter Anna Maria Minge was born in Mobile, AL.


4. Benjamin Carter Minge, born 20 August, 1801 married Jane Atkison
5. Christina Minge, born 1 February, 1803 married Joseph Selden
6. Elizabeth Collier Harrison Minge, born 7 April, 1804 VA
7. George Hunt Minge, born 19 November, 1805 married Mary Harrison, came to AL
8. Anna Mercer Minge born 19 November, 1805 VA
9. James Minge born 7 May, 1807 VA
10 David Minge born 15 December, 1811 VA.. married Elvira Adams and came to AL


---

To Go Back To Home Page


---