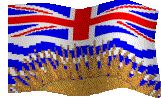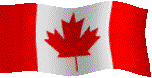 WELCOME TO JANE'S GENEALOGY SITE


THE FAMILY TREE
I think that I shall never see
The finish of a family tree,
As it forever seems to grow
From roots that started long ago
Way back in ancient history times,
In foreign land and distant climes.
From them grew trunk and branching limb,
That dated back to times so dim.
One seldom knows exactly when
The parents met and married then,
Nor when the twigs began to grow
With odd named children row on row..
Though verse like this is made by me,
The end's in sight as you can see.
'Tis not the same with family trees
That grow and grow through centuries!
Author unknown --

Hi, I'm Jane. I am an adoptee who was reunited with my birth family in 1993.
After spending alot of time asking my two biological sisters the same questions about family members over and over, I decided to write them down. This quickly turned into a family tree!
Since then I have begun researching and have about 2000 names in my files so far. I am researching both my adoptive and biological families.
I also have some adoption search and reunion links for anyone interested in finding their biological family. The Barkerville Cemetery Inscriptions were included after my last visit to Barkerville B.C. which is a pioneer goldrush town in the B.C. interior. I thought it would be neat if someone were to find a lost ancestor in such a facinating place. The James Kay Memorial page was something I wanted to do to recognise a WW1 war hero (my great grandfather) who died at the end of the war leaving 2 small children and a wife to remember him through his letters and pictures.
I hope you enjoy my site and please let me know if you find any errors or links that aren't working.
I am currently taking a break from genealogy.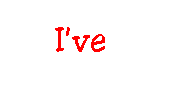 My Genealogy Page

My Internet Tree (Java Required)

Genealogy Links Page

RSM James Kay Memorial Page

Adoption Reunion Information

Barkerville Cemetery Inscriptions

View Guestbook 
Please Sign My Guestbook
Genealogy forever! - Housework whenever.
You are visitor number 
to my site since Jan 15, 1998. Come back anytime!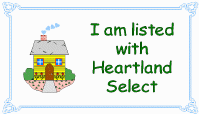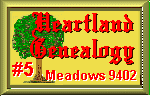 HGS Honor Roll Winner- Fifth Honors - March '98

"Killing Time"
Got It? 

Get It!