1998 REGION V
SCHOLASTIC CHESS CHAMPIONSHIPS
A USCF - RATED EVENT SANCTIONED BY THE TCA
February 7, 1997
Hosted by Bammel Middle School Chess Club
Click here for an entry form you can download and print out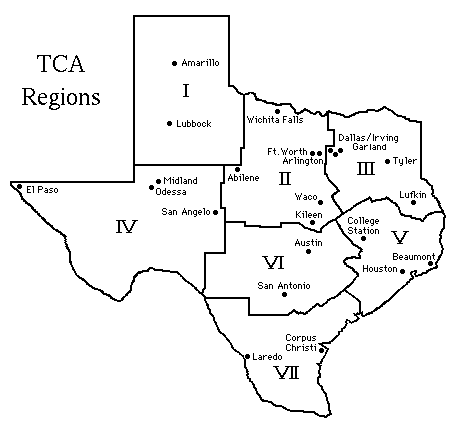 Region V Counties: Austin, Brazoria, Brazos, Chambers, Fort Bend, Galveston, Grimes, Hardin, Harris, Houston, Jasper, Jefferson, Leon, Liberty, Madison, Matagorda, Montgomery, Newton, Orange, Polk, Robertson, San Jacinto, Trinity, Tyler, Walker, Waller, Wharton
Welcome to the Texas Region V Championships! We want as many players in our region as possible at this tournament to make it the strongest tune-up for Texas before the State Finals in Austin.


There will be 4 sections:
Primary ( K-3 ) , Elementary ( K-6 ), Middle School ( 5-9 ) ,
High School ( 9-12 )
Which section you enter depends on how your school district classifies the grade levels.
Rounds:
6 - SS G/30: Round Times 9:00, 10:00, 11:00, 1:00, 2:00, 3:00
Primary Section will begin at 9:00 am and proceed ASAP.
Lunch:
Lunch will be from Noon to 12:50 pm. We will have a concession stand at the site which will run all day long.

Awards:
Awards ceremony at 4:00 pm.
Individual Awards: Trophies to TOP 10 in each section; ANY player not winning a trophy is eligible for a scoring medal:
*Score = 4.5 + points Gold Medal
*Score = 3.5 - 4 points Silver Medal
*Score = 3 points Bronze Medal

Team Awards: Trophies to TOP 5 in each section ( Primary Section Top 3 )
You must be a United States Chess Federation member to participate. If you are not already a member, you may sign up at the tournament if you wish, but it would be helpful to do this early so we can get you in the tournament pairings. We cannot pair you until we verify that you are a member.
Cost is $15 for a youth membership ( good for a year plus 12 editions of Chess Life Magazine ) or $10 for a scholastic membership ( good for a year plus 6 editions of School Mates magazine ).
Fees:
If received by Jan 31, 1998: $10.00
If received after Jan 31, 1998: $15.00 ( must be received by Feb 6 )
On-site registration: $15.00 and zero-point bye for the 1st round
Checks payable to: BMS Chess Club
Mail to:
Ric Lancaster
c/o Bammel Middle School Chess Club
1500 Southridge Road
Houston, Texas 77090


Call us at (281) 586-2600 from 8 am to 4 pm or email the Club Sponsors here.


Return to Events Page
Return to BMS Chess Club Page
Texas Chess Association
United States Chess Federation