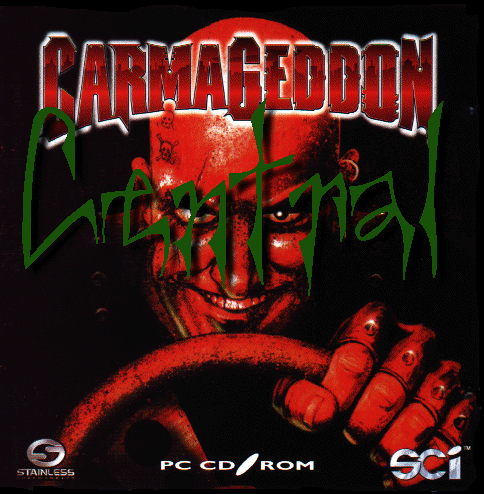 Today I Updated the downloads, I put up a CD Carck for Carmageddon.
Please enjoy!!!
---
Carmageddon is a cross between...
*Need for speed
*Destruction Derby
*duke nukem 3d
With one exception...
it's absolutely awesome!!!
---
Read on in the Info Section, or if you have Carmageddon® then browse my Downloads area for some interesting stuff to download. When you're done with this site visit some other Carmageddon® sites on my Links page. If you want Carmageddon® then browse my Gallery of Carmageddon® pics. Then...(deep breath) Mail Me!!
---
This Page is hosted By GeoCities, Welcome to our Community.