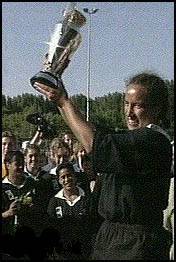 Congratulations to the New Zealand Black Ferns for winning the World Cup in Amsterdam.
They showed rugby supremacy in the third Women's World Cup by trouncing the United States 46-12 on Saturday.
Right wing Vanessa Cootes proved the star of the game with five tries, completing her hat-trick in the first 30 minutes to shore up the game for the New Zealanders by the break.