---
Latest news:
We now have a prototype version of our new-look site available for you to view. We ask that if you visit it, you e-mail us to tell us what you think. The new site only has episode information on it and this may have errors in it, we would like to know if you find any errors.



The new site is located at:
  http://www.100acre.com/~hal/
---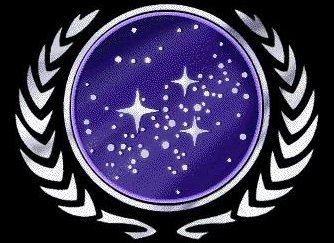 The ultimate, episode by episode guide to Star Trek, Star Trek - The Next Generation, Star Trek - Deep Space Nine, Star Trek - Voyager as well as the seven Star Trek movies. Complete with detailed storylines and reviews for each episode, as well as extra information you should have no problem finding exactly what you want.
---
| | |
| --- | --- |
| Once you've had a good look at the site, let us know what you think of it by signing the Guest Book, you're way of letting us know who you are and what you think about the site. | If you really want to show us how much you like this site, then vote this site for Geocities Page of the day. Thanks for you help! |
---
| | | | | |
| --- | --- | --- | --- | --- |
| | This site is best viewed with | This site supports | Make your surfing easier and | You are visitor number |
| | | | | |
| | Download it Now! | Download it Now! | Download it Now! | Since 29th July 1996 |
---
LAST UPDATE: Saturday 12th October 1996 - 21:20pm GMT
---
---
This site has been produced by Scott James Remnant with reviews by Duncan Grist and Steven Glowacki. If you have any problems with the site, inquiries, comments or just want to say hi to any of us e-mail us at

[email protected]

including who you want to send the mail to in the subject line. This site is best viewed using Netscape Navigator 3.0 with a screen size of 800x600 with 65535 colours and JavaScript enabled. All Non-Paramount owned content and HTML code (C)1996 Scott Remnant. All Rights Reserved. Star Trek and its associated trademarks are the property of Paramount Pictures. No infringement is intended by the use of these trademarks on this web site. The Concise Star Trek Episode Guide has no connection with Paramount Pictures and is run purely as a hobby and information service for fans of the Star Trek Television show by fans of the Star Trek Television show. If any material on this site breaks any copyright or trademark etc then please notify me straight away so I can sort out the problem.